This is the end of the wet sandwiches and the warm beers, bring your stuff with you and enjoy an awesome jetski session on board of a Wave Boat!! Compatible with Yamaha, Seadoo and Kawasaki, up to 5 people on board, up to 45 kph!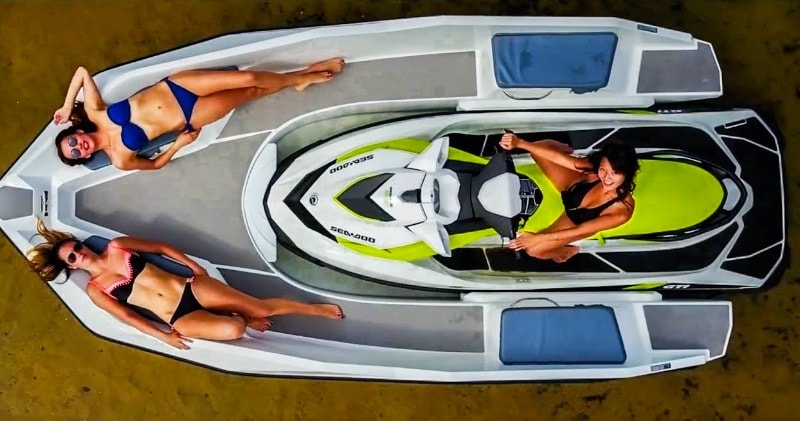 source/image: sealverwaveboat
Those on board the Wave Boat can sit back, relax and cheer each other on while Flyboarding around the Wave Boat. It's fun, easy and by far the most cost effective way to own your very own power boat.It takes 30 seconds to dock your jet-ski into Sealver and get rolling.
The "V" hull is perfect for wavy waters. Thanks to its incredible maneuverability, it is an excellent choice for a sporty getaway with friends or family for an excursion. The WaveBoat 444 is an easy-to-manage, handy car. The best choice is to have a real boat, keeping your jet-ski sportiness.
Advertisement
Acordin to Wave Boat company Sealver the price goes from $12,000 to $20,000 or more,if you want to keep you Wave Boat but change your jet ski brand, you can simply change your compatibility kit.