The TMC DUMONT is a specially designed futuristic model concept art bike built and designed by Tarso Marques who describes it as a "hubless motorcycle with an airplane engine".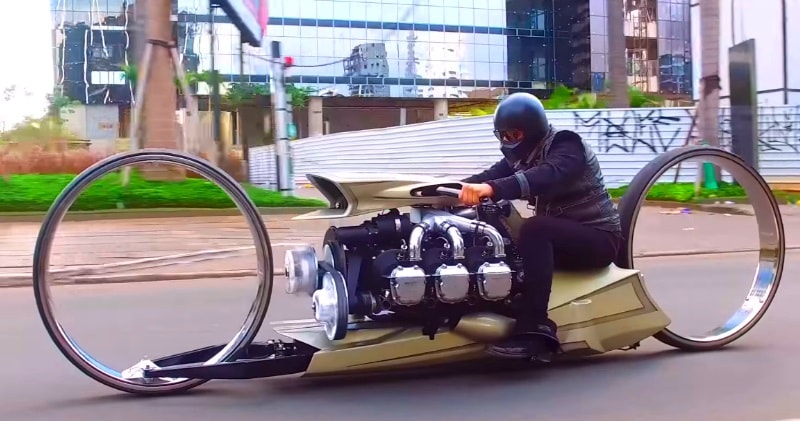 source/image: Tarso Marques
Equipped with Rolls-Royce Continental V6 engine with 300 hp and fully leaked 36-inch wheels and that means it's got enough power to send your eyeballs into the back of your skull.
And was the champion of Daytona Bike Week, the most important customization event in the world.Completely developed and designed by the Brazilian Tarso Marques. The 36-inch fully-cast wheels, the extremely low profile tires, and the Rolls-Royce Continental V6 aircraft engine of the 1960s make us wonder, Is that bike going?
Advertisement
The answer is: for sure! With its 300 horsepower, TMC Dumont not only walks, but draws attention to wherever it goes. Whether for its sophisticated design or the coarse snore of your engine's engine.