With the VISION EQS, Mercedes-Benz is making a clear statement for the continued future of high-quality vehicles and self-determined driving. With its innovative, stretched "one bow" proportion, the VISION EQS takes the Progressive Luxury design philosophy of the EQ models by Mercedes-Benz into a new dimension.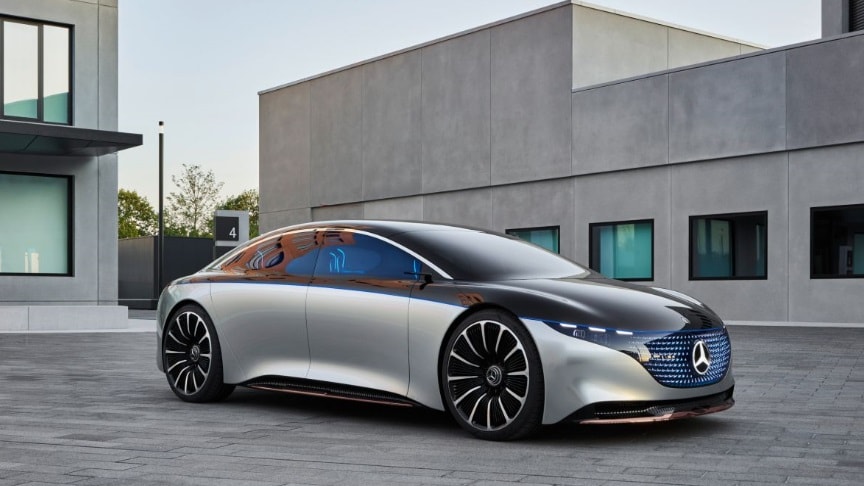 source/image: Mercedes-Benz
The flowing yet powerful sculptured effect of the exterior design gives the show car its majestic appearance – luxurious generosity and aerodynamic elegance in ideal harmony.For the first time the entire dashboard blends with the body of the front trim section to form an interior sculpture. With its deep and open spatial architecture, the cockpit of the VISION EQS envelops the occupants like the deck of a boat.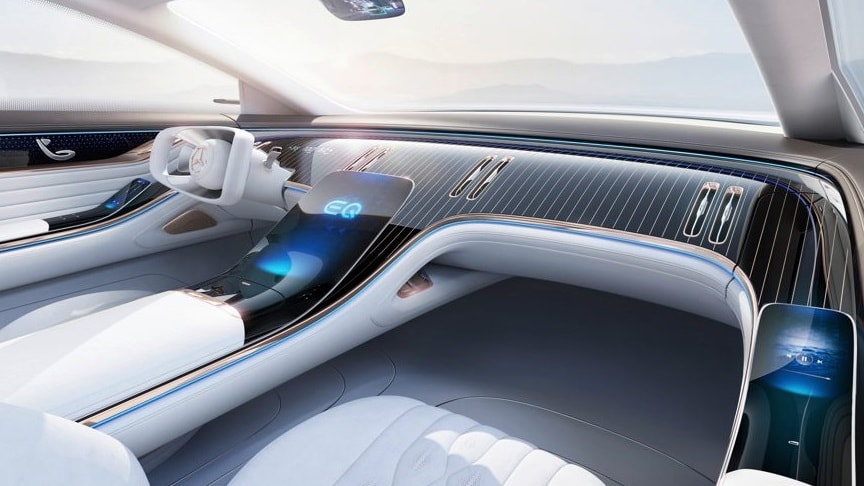 source/image: Mercedes-Benz
The fully integrated, embracing overall sculpture consisting of the combined dashboard, center console, and armrests floats above the generous interior, and for the first time gives an outlook on the interiors of future luxury saloons by the brand.The prominent, continuous "lightbelt" structures the exterior in a new way.
Advertisement
The Vision EQS is powered by dual motors one each at the front and rear, providing 469 horsepower and 560 pound-feet of torque, for 0-60 mph acceleration of less than 4.5 seconds. Mercedes says that it has a driving range of up to 435 miles.
The resulting colour division at shoulder level creates the impression of a "black panel" glass landscape floating on the silver vehicle body – a seamlessly connected vehicle surface from the striking EQ front grille to the rear.In an innovative way, the VISION EQS appears both sensuously elegant and dramatically charged with this design.