The Messerschmitt Me 262, nicknamed Schwalbe in fighter versions, or Sturmvogel in fighter-bomber versions, is a fighter aircraft and fighter-bomber that was designed and produced by the German aircraft manufacturer Messerschmitt. It was the world's first operational jet-powered fighter aircraft.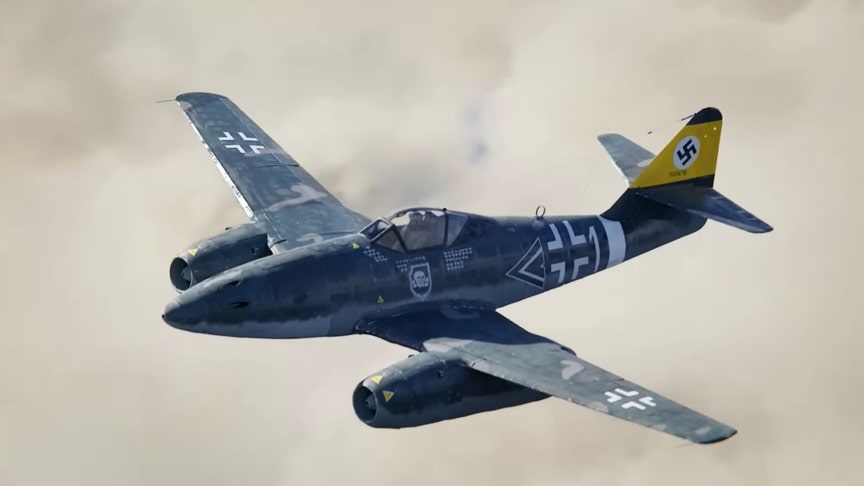 source/image: Found And Explained
A fast twin-jet aircraft, it was designed to be a powerful bomber interceptor, what the Germans called Zerstorer. It had a speed of 870kmh (540mph) decisively faster than the 700kmh.
A typical Me 262 was powered by two 1,984-pound thrust Jumo-004B axial-flow turbojet engines, armed with four 30 mm nose cannon.
Advertisement
The high speed of the Me 262 also presented problems when engaging enemy aircraft, the high-speed convergence allowing Me 262 pilots little time to line up their targets or acquire the appropriate amount of deflection.