The Domino King is an artist that works with dominos, recreating scenes from video games, anime, and movies using carefully-placed dominos.The idea of making a Mickey Mouse themed video came from replaying Cuphead.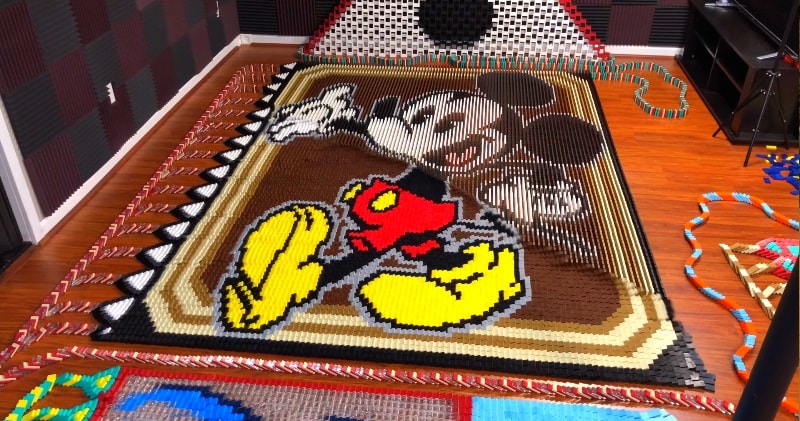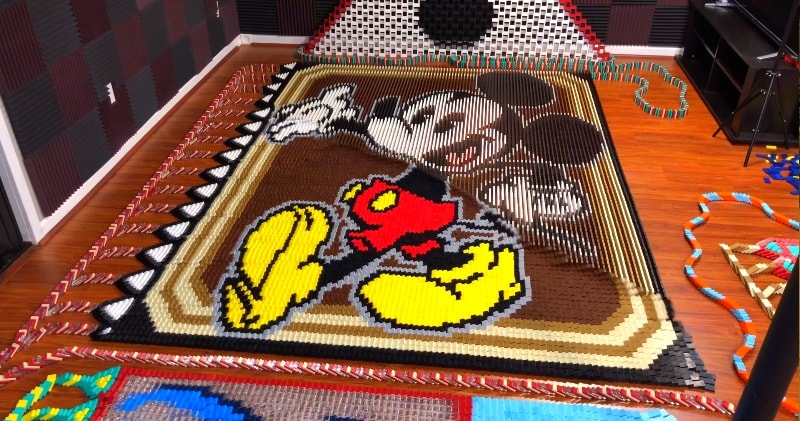 source/image: TheDominoKing
The hardest part about this video was deciding what version of Mickey I was going to recreate in dominoes, I ultimately decided to go with the newer art style.
Overall this video took 5 days of work and consisted of 25,751 dominoes. As always I hope you enjoyed the video and if you did please like, comment, and share this video anyway that you can, I greatly appreciate it.
Advertisement
These dominoes trick displays are becoming more of a norm. Everyone is trying to outdo the next person and create aesthetically pleasing images using dominoes. Should we start looking at dominoes stacking as an art form?