The Microlino is an electric bubble car created by Micro that has space for two passengers, a unique front door opening and a range of up to 200 km.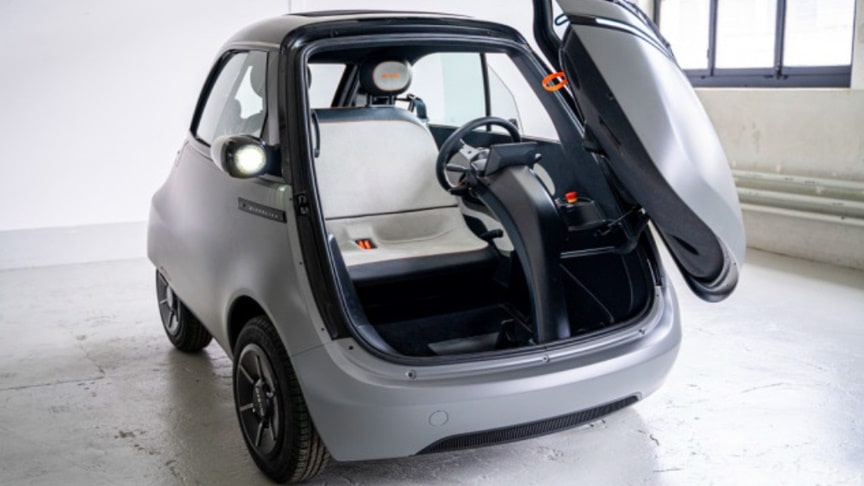 source-image: microlino-car
With the Microlino you can do just that and more: due to its size it can cross-park and therefore needs only 1/3 of the space of a normal car. With the door in the front, you simply exit directly onto the sidewalk when cross-parked.
Charging an electric vehicle has never been more convenient. Simply plug your Microlino into a standard house socket and it is charged within 4 hours. This means that every morning, you will start your day with a fully charged vehicle!
Advertisement
Our sunroof let's you enjoy a nice breeze and gives you a head-start on your summer tan. Don't forget your sunscreen! It comes standard in the Dolce and Competizione edition. At no extra charge, you can also opt for the Coupé roof of the Urban edition.
Although small, the Microlino is spacious on the inside. The bench seat can fit two adults comfortably. With 230 liters of trunk volume there is even enough space for three crates of beer. Or champagne, if that's what you prefer…Micro offers three battery options for the vehicle: 6, 10.5, and 14-kWh. These options are called Urban, Dolce, Competizione, respectively.