This is a big tiny house with a whole lot to love. If you've been looking for a spacious tiny house design which is larger than most, with a huge downstairs bedroom, this is one you won't want to miss.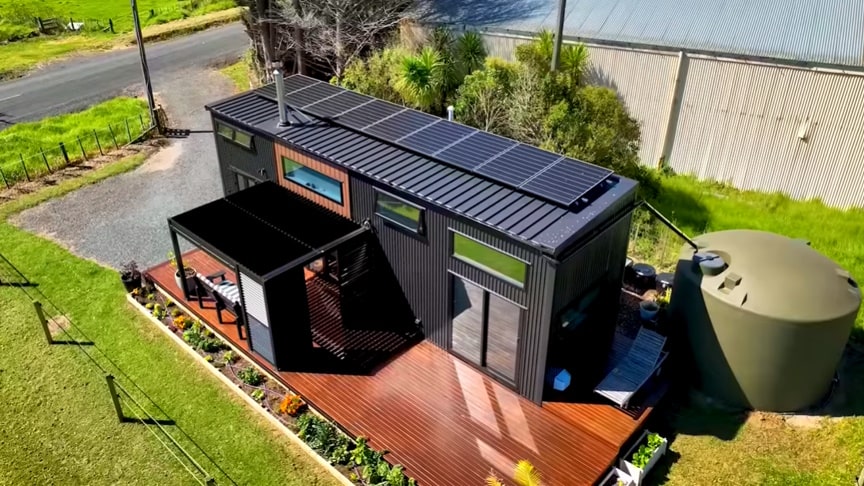 source/image: Living Big In A Tiny House
Emily designed her home to be large enough to comfortably accommodate guests as well as have space for a work-from-home office. There is a super comfortable lounge, massive kitchen and a really nice outdoor area.
The main bedroom of this home is like nothing we've seen before. Downstairs and the full height of the home, it's absolutely palatial!
Advertisement
Completely off the grid, with a large solar system, rainwater collection, composting toilet and grey water system, this home was able to easily be parked in a her friends paddock, allowing Emily to be close to her horses. It's not only a beautiful home but an incredible lifestyle!