John is a builder who has given great consideration to the construction of his container home. From the spacious layout, the cleverly welded bump outs and even the special flashing system he designed for the windows, there's a tremendous amount of innovation in this home, even if a lot of it is hidden in the details.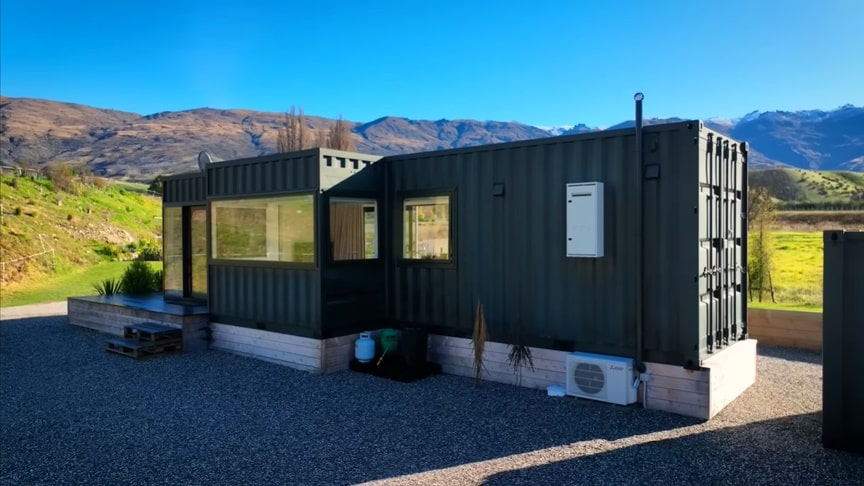 The end result is a spacious, highly functional and well insulated home with a clean, modern minimalist aesthetic.
The bump outs provide a significantly greater living space and this additional space has been capitalised on further thanks to abundant storage solutions.
Advertisement
Situated on an incredible rural property with panoramic views of the imposing mountains surrounding the home, this shipping container house has been expertly designed to take full advantage of the landscape with large windows and indoor / outdoor flow present throughout the home.We hope you enjoy this tour of John's fantastic shipping container home.