The Consulier GTP is an American sports car that was produced by Consulier Industries between 1985 and 1993 and successfully used in professional racing.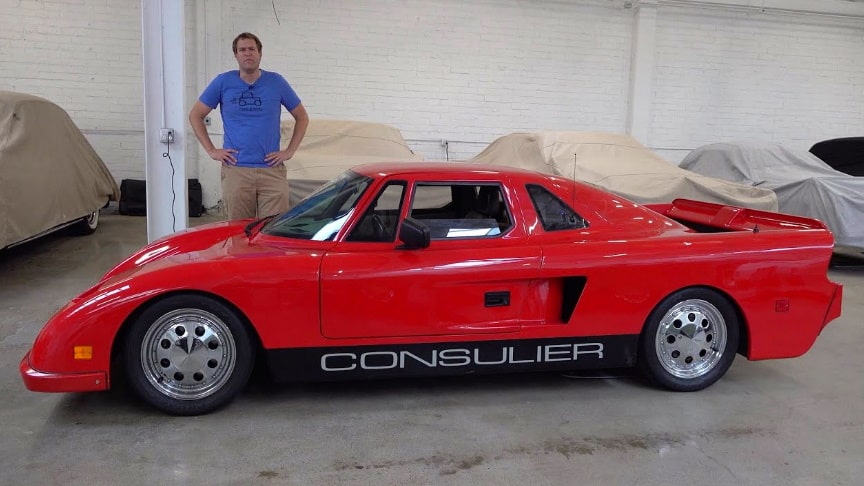 source/image(PrtSc): Doug DeMuro
Mosler Consuiler GTP review! The Consuiler GTP is a weird car — a supercar failure, but an interesting and quirky one. Today I'm reviewing the Consuiler GTP, and I'm going to show you all the quirks and features of the Consuiler GTP. I'm also going to drive the Mosler Consuiler and show you what it's like behind the wheel.
The Consulier GTP, conceived by Warren Mosler in 1985, was a 2200 lb (998 kg) mid-engined sports car built in two series. The first series sold about 70 copies and was powered by a Chrysler 2.2 I4 Turbo II engine producing 175 hp (130 kW).
Advertisement
The second series made use of the improved Turbo III version of the same engine, which produced 190 hp (141 kW) and had a top speed of 155 mph (249 km/h).The chassis was a unique fiberglass-and-foam monocoque, the first carbon fiber and Kevlar-bodied vehicle ever to go into production with no structural metal in the body./Doug DeMuro