Tribus is developing a new innovation for public transport, the Movitas.A 100% electric citybus that offers a solution to reduce air pollution in urban areas and city centers.The powerful design is lightweight, compact and agile making even inner cities highly accessible. The Movitas has four wheel steering and is not afraid of tight corners.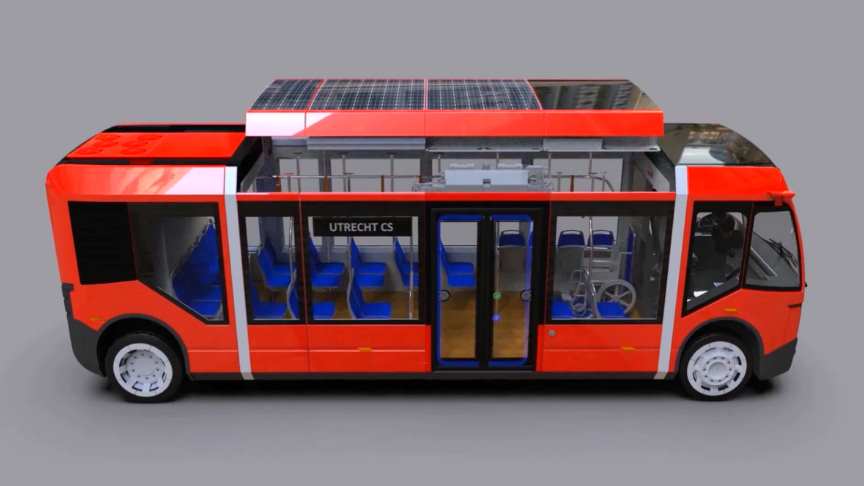 The Movitas has modulair battery packs and allows opportunity charging (pantograph) or depot charging (CCS plug).The Movitas contains many sustainable solutions to reduce energy consumption./read more: tribus-group
A special heat pump uses the energy of the driveline for the underfloor heating and the panoramic windows are equipped with well insulated double glazing and UV filter. Solar panels on the roof will generate energy for the 24 volt batteries. We expect a significant energy reduction compared to other electric buses.
Advertisement
The Movitas is modular built and available in four length sizes; 8,20 – 8,95 – 9,70m and two width sizes; 2,3m and 2,5m. The Movitas loweres to street level and is therefore accessible for all passengers, even a wheelchair user can board easily.