The all new state of the art amphibious MuddTrax. With MuddTrax you get a unique, flexible, full suspension track system, that keeps more track on the ground as it conforms and becomes one with its surroundings.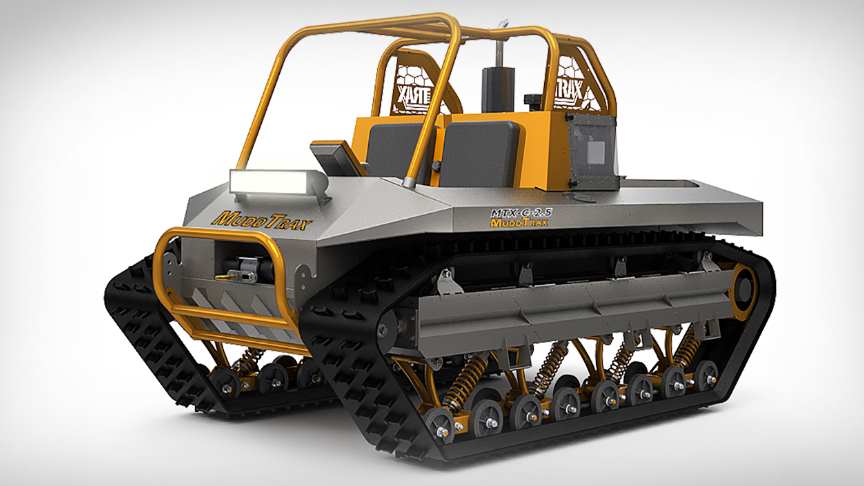 This allows for less impact on the ground, and maximum traction, less stress on the machine and a comfortable ride.MuddTrax has a fully integrated, sealed aluminum chassis that allows it to float and swim in the water and travers our delicate wet lands.
With its high ground clearance and its comfortable dynamic suspension system, the MuddTrax will climb steep embankments, traverse difficult terrain, stay on top of the snow and propel itself through water, easily surpassing its competition.
Advertisement
There are four engine options—three diesel, one gas-powered 45-horsepower Kubota 1.5L Turbo Diesel Tier 3, 56-horsepower Hatz 1.5L Turbo Diesel Tier 4, 74-horsepower Hatz 2.0L Turbo Diesel Tier 4, and a 75-horsepower Ford 2.5L Gas engine ,each of which can reach a top speed of 18 mph in high gear and 10 mph in low. The vehicle also comes in either a two- or four-seat configuration.