Museum of the Moon is a new touring artwork by UK artist Luke Jerram.Luke Jerram brings our fascination of the Moon out into open with a large-scale, 7-metre '23-foot' helium-filled sculpture lit from the inside, with a very high resolution images of NASA, that is now touring the world, using high-resolution NASA imagery of the moon's surface.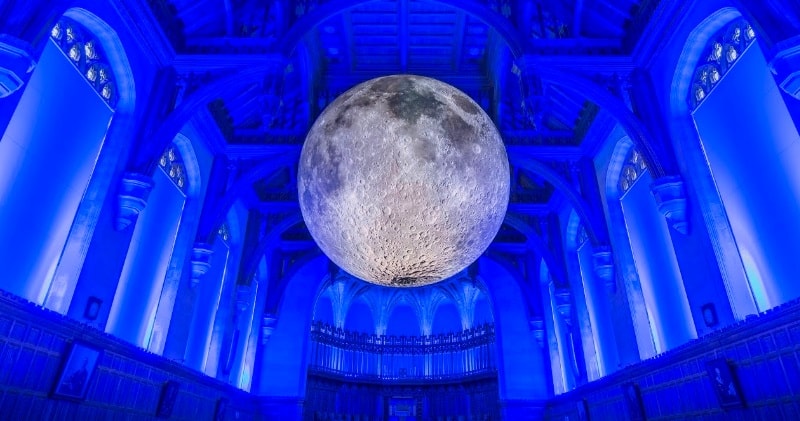 source/image: Cinematica Media
Measuring seven metres in diameter, the moon features 120dpi detailed NASA imagery of the lunar surface. At an approximate scale of 1:500,000, each centimetre of the internally lit spherical sculpture represents 5km of the moon's surface*.
Over its lifetime, the Museum of the Moon will be presented in a number of different ways both indoors and outdoors, so altering the experience and interpretation of the artwork.
Advertisement
As it travels from place to place, it will gather new musical compositions and an ongoing collection of personal responses, stories and mythologies, as well as highlighting the latest moon science. The installation is a fusion of lunar imagery, moonlight and surround sound composition created by BAFTA and Ivor Novello award winning composer Dan Jones.