BUSTY Nina Peterson has made more than $1m as a sugar baby – and has no problem with her young children following in her footsteps. The 37­-year­-old has spent most of her adult life pleasing rich, older men and has even had her suitors pay for her extreme body modifications.The 6ft tall mother-­of-­four has had her sugar daddies spend more than $100,000 on her cosmetic surgery, which included tripling her breast size from a 34C to a 34H.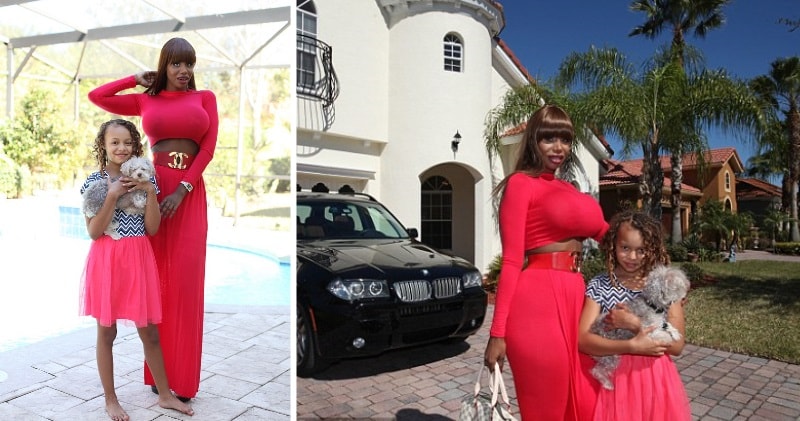 image/text credit: Barcoft TV
Her youngest children Juliana, nine, and Ymahni, 12, couldn't be happier with their mother's arrangements as they are regularly treated to exotic holidays and expensive presents by their mother's sugar daddies.
They are so happy with the lifestyle that they would even consider it for themselves and refer to their mother's current sugar daddy – who does not want to be named – as Santa.Juliana said: 'A sugar baby is a girl who dates an older man that is really rich and who spoils her.
Advertisement
While Nina would not necessarily encourage her children to be sugar babies – if they chose that path she would not discourage them and would provide advice.'The sugar baby lifestyle has provided me with so many opportunities,' she added.