Instead of expensive track systems NAF AG offers with their bogie axle the perfect solution for agricultural harvesting machines.Have a look at all the benefits of this drive technology.NAF AG introduced its front bogie axle drive system for ag machines which is a superior and cost efficient drive solution, compared to expensive track systems as front and rear drivelines.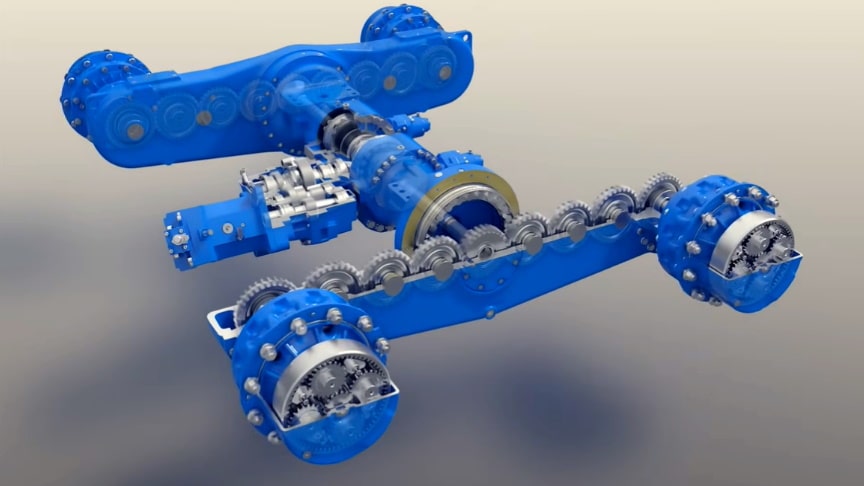 The oscillating bogie halves – one on each side of the vehicle – derive from NAF' long term experience in forestry and construction applications. The system includes high capacity and self-cooling oil immersed disc brakes integrated in the planetary drives, while a tire pressure control system is available on demand.
In terms of daily usage the bogie axle gets ahead of track system by far better maneuverability and less shear forces on ground during turns. Additionally a so called bogie lift system can be installed which allows to lift the front tires and the machine is solely driving on the rear tires of the bogie axle resulting in better performance and less wear and tear during road travels.
Advertisement
In general high travel speeds up to 50kph are realized with smooth riding combined with low maintenance costs. Besides its practical advantages the bogie system is also convincing with moderate system expenses combined with low lifecycle costs.