The flexible solar panels, called nanoGrid, are weather- and heat-resistant, making them perfect for use in rough terrain.The eight individual modules and battery—a 200 watt lithium-ion unit for storage—can all be easily packed into a carrying case, like a backpack, that weighs only four-and-a-half pounds.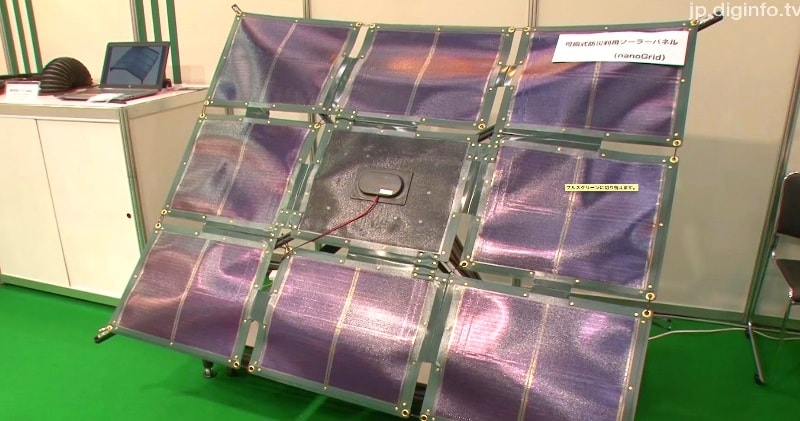 source/image: ikinamo
Each module can generate about 8 watts of power, and anywhere from one to eight modules can be used according to need. With the modular design, if the solar panel is partially damaged, it can still be used by replacing the damaged module.
An even larger amount of power can be generated by connecting nanoGrid products in parallel. Nabell is currently developing a 200-watt lithium-ion storage battery, and is considering a wide range of applications.
Advertisement
These sleek solar panels can't produce nearly enough power to be viable in any sort of commercial application, but their light weight and durability makes them perfect for carrying on camping trips or in natural disaster relief situations. Nabell hopes that they can be used in the future to provide power for cell phone use in developing countries.