Successful Flight of Natilus Kona Prototype Validates Performance of Unique Blended Wing Body Design, Paving the Way for Completion of Full-Scale Autonomous Cargo Drone.Natilus recently completed both vertical tails for its full-scale prototype, and announced the upcoming acquisition of propellers from Hartzell, gearing up for the manufacture of the engine test stand.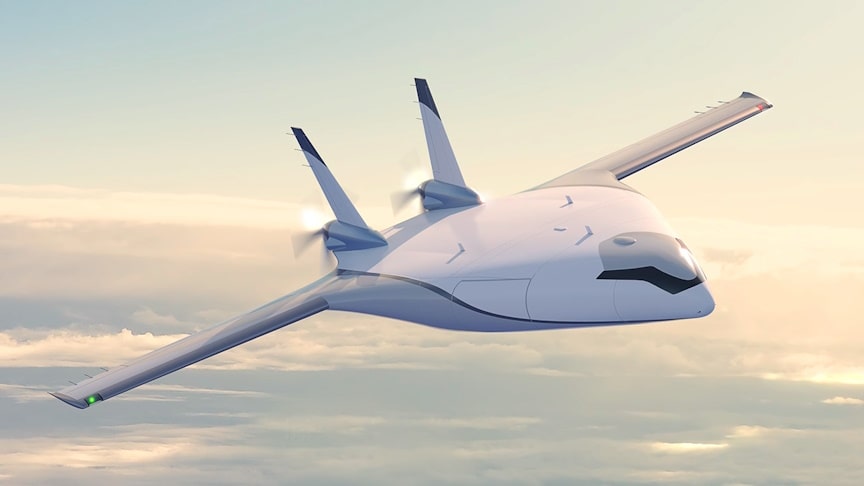 source.image(PrtSc): Natilus
Natilus advanced autopilot code will allow air freight operators to scale their operations without compromising safety or efficiency.To overcome the challenges of pilot shortages, Natilus is spearheading the development of innovative remote piloting technology. The Kona prototype plays a crucial role in integrating Natilus' autopilot code into the full-scale demonstrator.
The 85 ft. full-scale Kona demonstrator, the smallest of the Natilus fleet, will be the largest commercial air cargo drone targeted to fly in 2024. Kona will also help to open new markets for air cargo as the vehicle can land and take off on unpaved runways as short as 800 meters.
Advertisement
The patent-pending 'Diamond' cargo-bay allows Natilus to offer 60% more volume and lower flight costs by 60%. Natilus aircraft can hold a large configuration of standard pallets and outsized 3.8 ton payload cargo, without a contouring requirement.