Vanderhall is not just a three-wheel vehicle company. With the production of the Navarro, Vanderhall will revolutionize and create a new category of adventure vehicle. Return here or subscribe below for updates.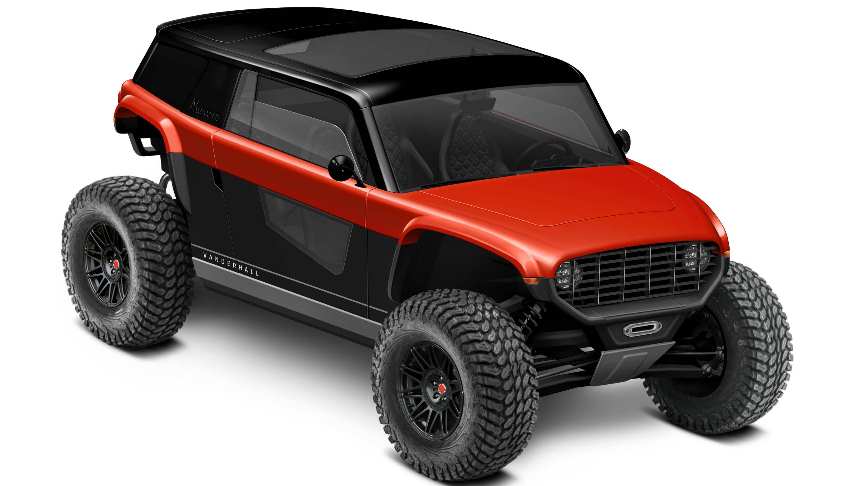 source/image: vanderhallusa
The top-of-the-line model variant of the Navarro will have 35-inch tires and more than 20 inches of suspension travel enabling class-leading off-road performance.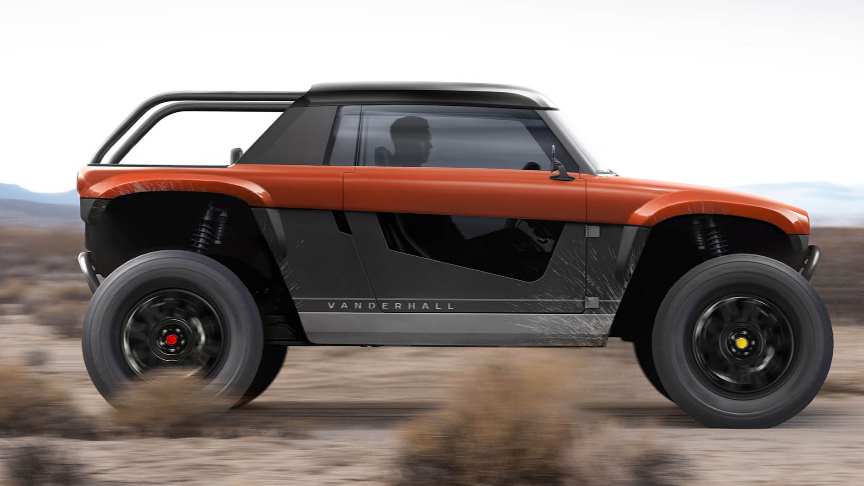 source/image: vanderhallusa
Four inboard electric motors producing more than 300 horsepower and more than 500 lb-ft of torque are reined in via regenerative braking, and inboard wet carbon fiber brakes with proprietary ABS braking system. Individually controlled motors and four-wheel steering combine to offer unparalleled maneuverability options.
Advertisement
The Navarro will feature seating for four adults, a fully enclosed heated and air-conditioned cabin with a removable roof section. Other features or options include windshield wipers, Bluetooth Kicker sound system, heated seats, and ViDAR system.
With an estimated range of over to 200 miles, DC fast charging, and an onboard 6-kilowatt charger, and regenerative braking, the Navarro provides a gambit of convenient charging methods. In short, the Navarro provides exceptional recreational motoring, modular customization, with an extremely powerful yet environmentally quiet and clean battery-electric powerplant.via/read more: vanderhallusa
Specifications:
Up to 60 KW-hr of energy storage
4 electric motors provide precise control of each wheel
300 volt architecture is more efficient than 48V or 96V powertrains
Motor, inverter, geartrain, brakes, and cooling system are housed in a single unit