NEC Corp. unveils a prototype of an electric flying car as it seeks to offer its communications and control technologies to other companies amid the global boom to develop such airborne vehicles.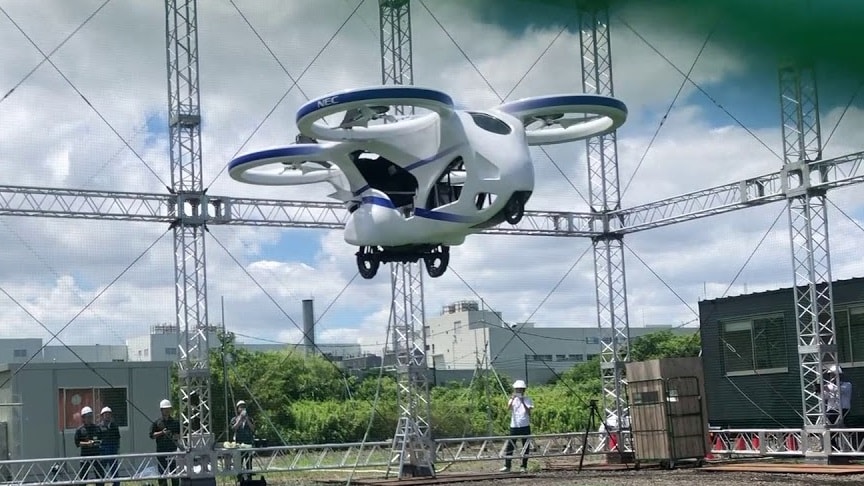 source/image: Kyodo News Plus
It is a super large 4-propeller drone that can fly humans. During the test, the vehicle rose to 3 meters before landing in Chiba, east of Tokyo.NEC's push for a flying car comes from the Japanese government.Video by: Kyodo News Plus / full story
Which announced a countrywide initiative last year for companies to build an electric vehicle with driverless capabilities that can take off and land vertically, a feature commonly known as VTOL.
Advertisement
The flying car is designed to make deliveries on unmanned flights, NEC officials said.The propellers are also stationary so the flight control is most likely achieved by each individual propeller adjusting it's speed independently to make any directional changes.