Neuron EV TORQ a pure electric semi-truck that boasts improved sustainability, functionality, safety and convenience for commercial truck drivers. According to the Californian company, TORQ was developed to eliminate greenhouse gas emissions and to pioneer the development of a cleaner future for the commercial mobility industry.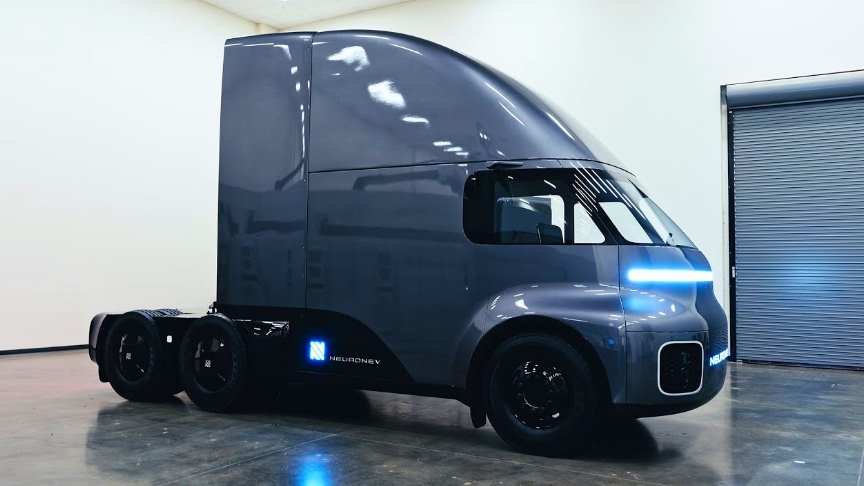 TORQ electric semi-truck has been designed and built to eliminate the greenhouse gas emissions effect, the company wants to become one of pioneers in helping to create cleaner future, especially for commercial mobility industry.The Torq is built on Neuron's scalable chassis with interchangeable body components that attach and detach, giving fleets the ability to adjust functionality and expand cargo capacity.
The TORQ is equipped with a modern cabin that's suitable for driving, resting and sleeping.The driver has a 360-degree vision of the truck's surroundings and position at all times.
Advertisement
This truck has been designed with functional architecture that features an aerodynamic profile, which is integrated with a sleeper cabin. The start-up is not too specific with regard to the technical details. We are talking about "powerful electric drives" with a large range, which can handle long journeys with a single charge.