The Convair Kingfish reconnaissance aircraft design was the ultimate result of a series of proposals designed at Convair as a replacement for the Lockheed U-2. Kingfish competed with the Lockheed A-12 for the Project Oxcart mission, and lost to that design in 1959.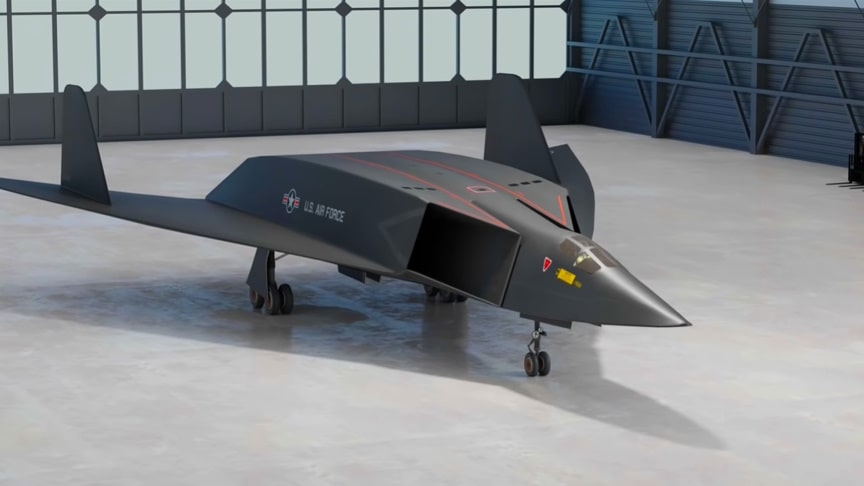 source/image: Found And Explained
Convair's parasite design was derived from the Super Hustler concept that Convair had proposed to the Air Force. The original version had been a two-part design, the rear portion being an unmanned booster powered by a pair of ramjets, and the front portion a manned aircraft with a single ramjet.
The Super Hustler could either be launched from under a B-58B Hustler bomber or from a ground trailer using a booster. For the air launch, the Super Hustler would be carried to a speed of Mach 2 at 35,000 ft (11,000 m), and released. All three ramjets would fire for "boost", after which the rear portion would fall away. The unmanned booster could also be used as a weapon, if armed.
Advertisement
Having the nose taper down to a flat horizontal line instead of the rounded delta of the ASSET, and the fuselage was not as large at the rear. Two vertical control surfaces were placed on either side of the fuselage at the rear, and a small delta wing covered about the rear third of the aircraft. It was to be powered by two Marquardt RJ-59 ramjets during the cruise phase, providing a cruise speed of Mach 4 at 75,000 ft (23,000 m), climbing to 90,000 ft (27,000 m) as it burned off fuel.