This New Imperial was made in Great Britain and is a masterpiece. The machine was lovingly restored a few years ago. The engine and transmission unit is one piece and comes from our own production. It is equipped with a horizontal Amal carburetor, Lucas lighting set, Lucas speedo and a pillion seat. This New Imperial has papers from Denmark and is ready to ride.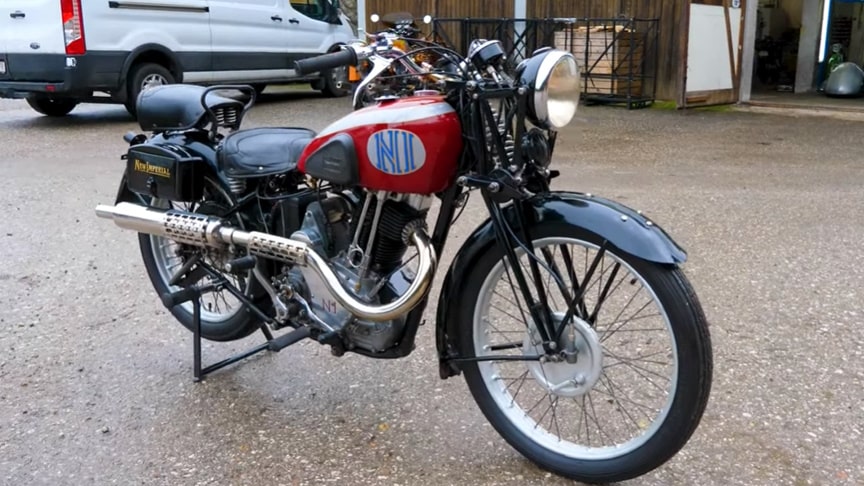 This Engine is fitted with a high compression Piston and high lift Cams, the Valve and Rocker Gear is totally enclosed and positively lubricated, the supply to the Valve Guides being readily controlled by hand.
A 4-Speed foot controlled " New Imperial " Gear-Box (See page 12). PRIMARY DRIVE, by double helical Gear Wheels with floating clutch, silent in operation, running in a die cast aluminium oil bath.
Advertisement
FRAME of cradle type employing three-point suspension to the Engine, having Pillion Footrest Lugs brazed in position. Front and Rear Stands.