Techo Solar: solar panels have been a reality for some years now, especially for new buildings, but if you are concerned about aesthetics and costs, SolTech Energy System offers a novelty that combines high tech and design.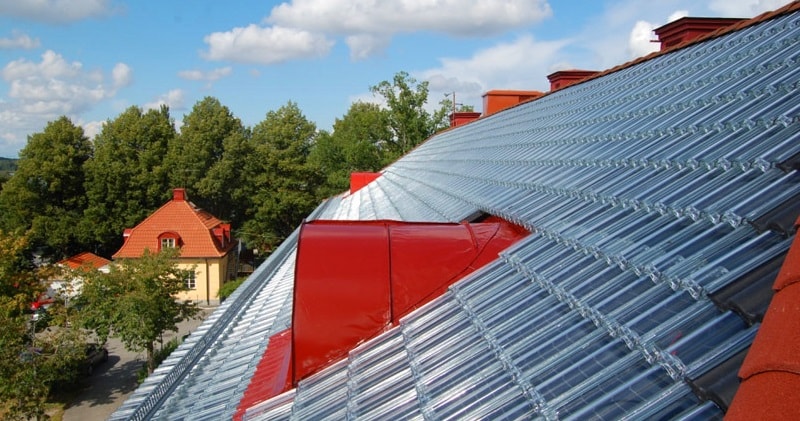 source: tuttogreen / image: soltechenergy
The Swedish company specializing in renewable energy systems, has created the Techo Solar® , a bioclimatic architecture project that combines aesthetic value and respect for the environment.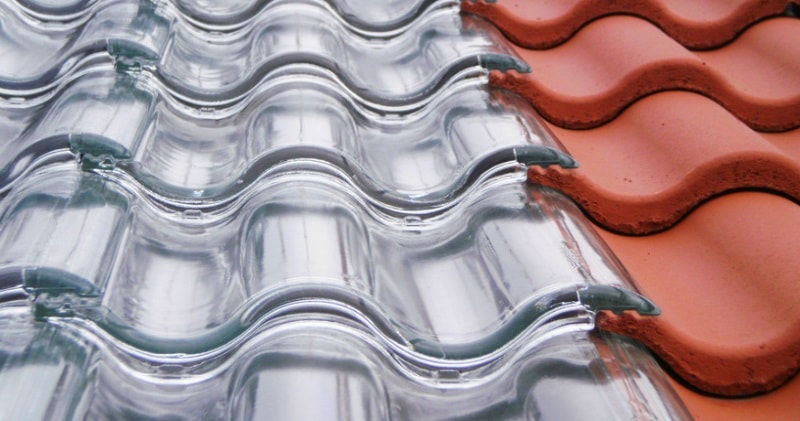 source: tuttogreen / image: soltechenergy
It is a roof made of simple glass shingles , mounted on a dark colored support that absorbs the heat of the sun captured by the glass. The hot air thus created is conveyed into an accumulator, from which it can be used to heat the water and as a temperature control system for the rooms.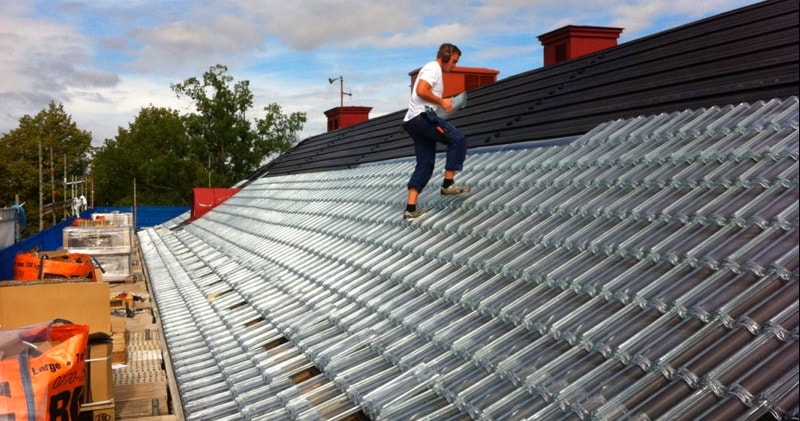 source: tuttogreen / image: soltechenergy
Resistant to climatic agents, it can be installed on both private and corporate buildings . Perfect for the open spaces but also for the closed ones, it is also an excellent cost saving, since in addition to developing energy for the building on which it is installed, it also has the simple task of protecting it from external agents .
Advertisement
The Techo Solar acts both as a covering for the building and as an energy system; all in a fast and ecological way, and without having to revolutionize the architecture of the building.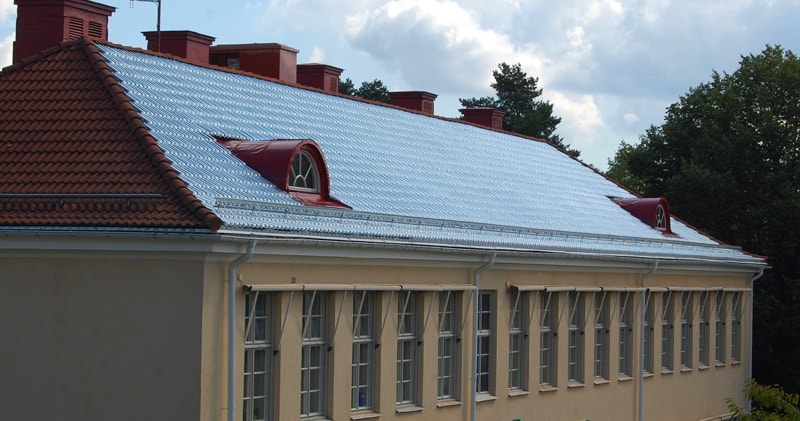 source: tuttogreen / image: soltechenergy
Depending on the climatic conditions, the angle and the location of the building, every square meter of the Techo Solar can get to produce about 350 kWh !
Already on the market in Portugal, Spain benefits from substantial subsidies: up to 60% of total expenditure . The performance of the Techo is even greater than that of modern solar capture and transformation systems currently present in the country.