Advertisement
It seems that commercial vehicles have been the trending concept for many manufacturers over the past few months, and Mercedes-Benz in particular. The German automaker has already revealed its Vision Van, Future Bus and Future Truck 2025, but now there is a new addition and it's called the Urban eTruck.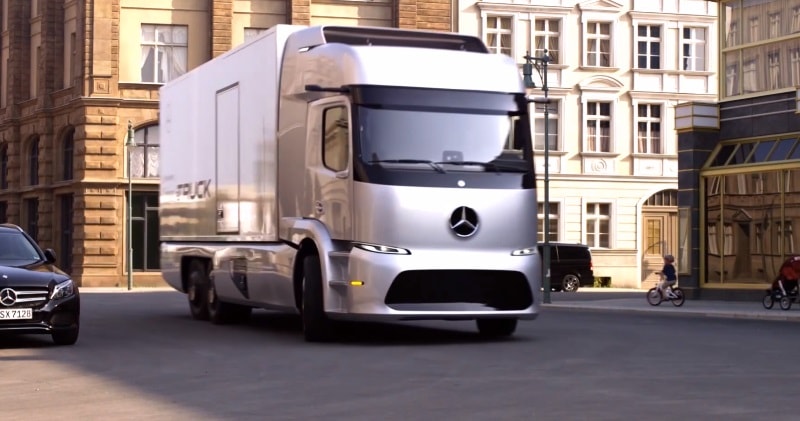 image/text credit: CAR TV 
The Urban eTruck isn't quite as crazy as the Future Truck 2025. What this concept intends to promote is a "clean" way to conduct commercial business. Given that this vehicle has a range of only 200 km, it would be best suited for short-radius deliveries despite being able to manage a payload of some 26 tons.
Due to the immense 212 kWh battery pack, the Urban eTruck is about 1 700 kg heavier than a conventional diesel truck. Power is delivered to the rear wheels through a pair of electric motors worth a combined 250 kW and 1 000 N.m.read more(CAR TV ).
Advertisement
Interestingly, the Urban eTruck Concept is not autonomous, but thanks to its array of driving modes and live traffic updates, it looks simple enough to pilot. Drivers also get a nifty smartwatch app that provides them with information regarding working hours and vehicle status.So, when will we see such a creation on the road? Well, Mercedes-Benz says standard production vehicles of this type "would be conceivable" from the start of the next decade.