The new Rezvani Vengeance is a personal military vehicle like no other! Taking the latest Escalade and dialling it up to the max, let's run through all the security features of the brand new model! Bullet proof, gas masks, pepper spray, EMP protection, smoke screen you name it!Only just introduced, let's take a full look around the Rezvani Vengeance, based on the newest Cadillac Escalade and available with up to 800hp from a supercharged V8.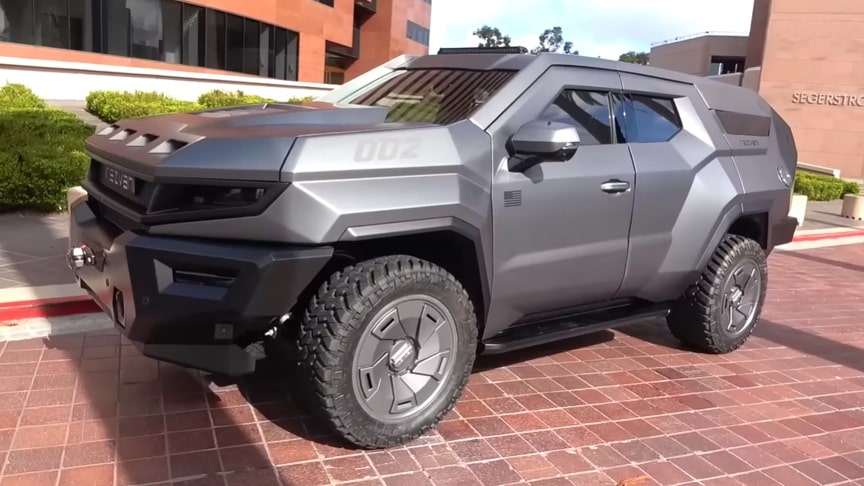 source/image: Shmee150
Following on from the ideas of the Rezvani Tank, the Vengeance takes things even further with 20 or more incredible security features. While very much military in appearance, this is a personal road vehicle, but one absolutely prepared for the apocalypse.
We're talking sirens, an intercom, strobe lights, blinding lights, a personal safe, bulletproof vests and helmet, gas masks, reinforced suspension, military tyres, explosive underbody protection, bulletproof glass, EMP protection, pepper spray dispensers and so much more.
Advertisement
After a full tour and run through of the features, it's time for a first drive to get a little feel for what the Vengeance is all about!// Shmee150