Fujitsu Laboratories has developed technology for detecting high-precision and high-speed operation of hand position and touch operations on objects in the real world using general-purpose cameras.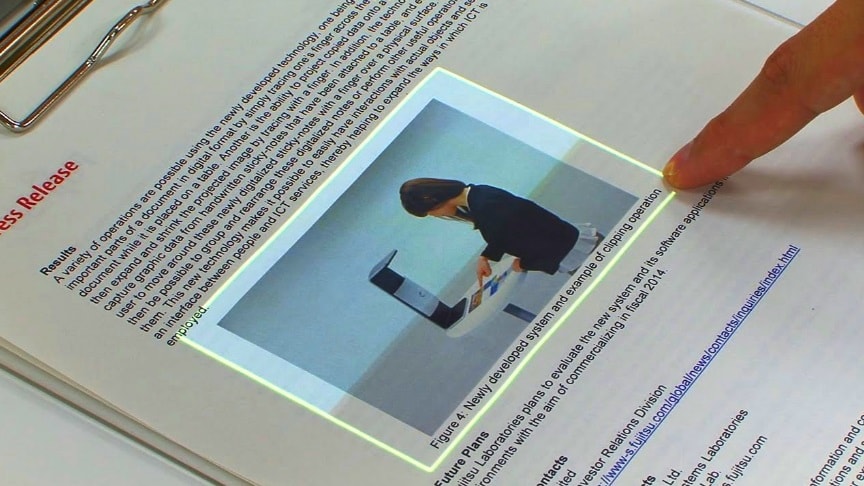 source/image: ikinamo
For example, it is possible to trace a document on a table with your finger and capture it as electronic data, or to display information on a touched object with a projector.
This system doesn't use any special hardware; it consists of just a device like an ordinary webcam, plus a commercial projector. Its capabilities are achieved by image processing technology," explains Taichi Murase, a researcher at Fujitsu's Media Service System Lab.
Advertisement
Importing documents as you would import data has never been this easy. All you need to do is select the parts of the document that you want to collect using this touchscreen interface.Besides flat surfaces, the technology also works on curved or uneven ones, so one can easily manipulate data from a book.