Nikola Motor Company unveiled the Nikola One plans to to develop next-gen powertrains for two hydrogen-electric semi trucks.The company says the concept has 1,200 miles of range and twice the horsepower of conventional diesel trucks.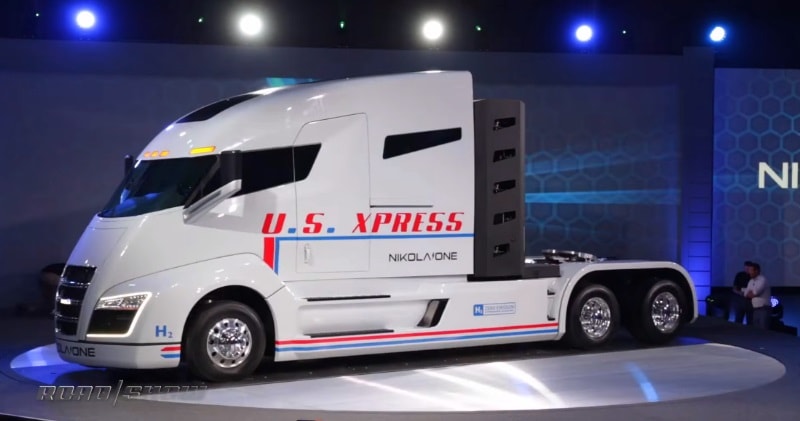 source: nikolamotor /image: Roadshow
Nikola trucks can refuel with hydrogen at any station within our planned fueling network. Nikola will provide free hydrogen fuel for up to 1,000,000 miles.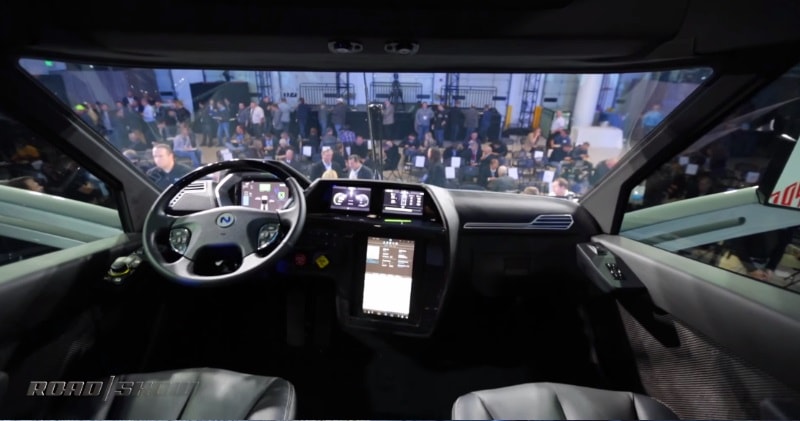 source: nikolamotor /image: Roadshow
The powertrain will produce 1,000 horsepower and generate 2,000 pound-feet of torque. It will travel 800 to 1,200 miles while carrying a full load of 65,000 pounds without stopping at a hydrogen fueling station
Advertisement
Nikola will also allow any non-Nikola hydrogen vehicle to fuel at their stations. Nikola believes in zero emission hydrogen and hopes to move America towards a clean fuel future.
Nikola will produce its own hydrogen on site via electrolysis. Vertical integration reduces market uncertainties, allowing Nikola to control fuel prices and keep them low for Nikola customers.