Nissan has just unveiled its second electric car concept for the Japan Mobility Show 2023, and this one is tailored for those who love the great outdoors.They've named it the Hyper Adventure Concept, and it follows the Hyper Urban Concept. This eco-friendly show car boasts a set of regular front doors and a pair of butterfly rear doors.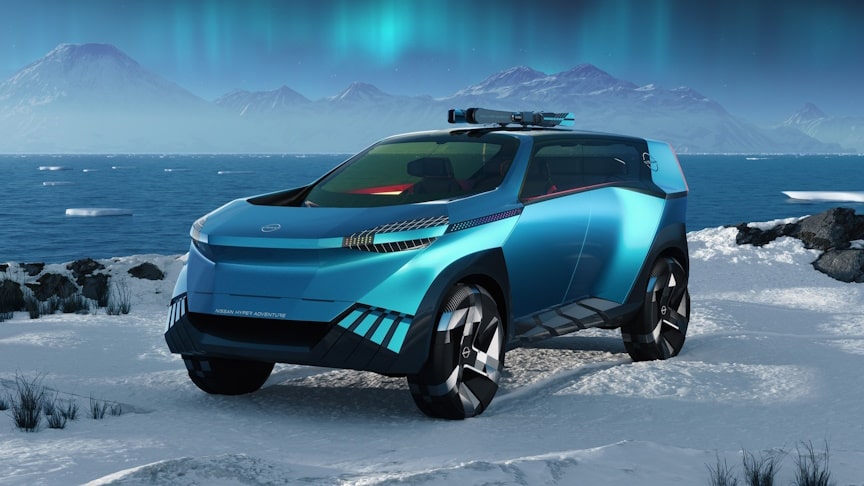 source.image: DPCcars
Nissan suggests that this blue crossover could be an ideal companion for outdoor enthusiasts, whether you're planning a short weekend getaway to the nearby mountains or embarking on a months-long adventure in remote locations. It owes its versatility to its sizable battery and vehicle-to-everything (V2X) feature.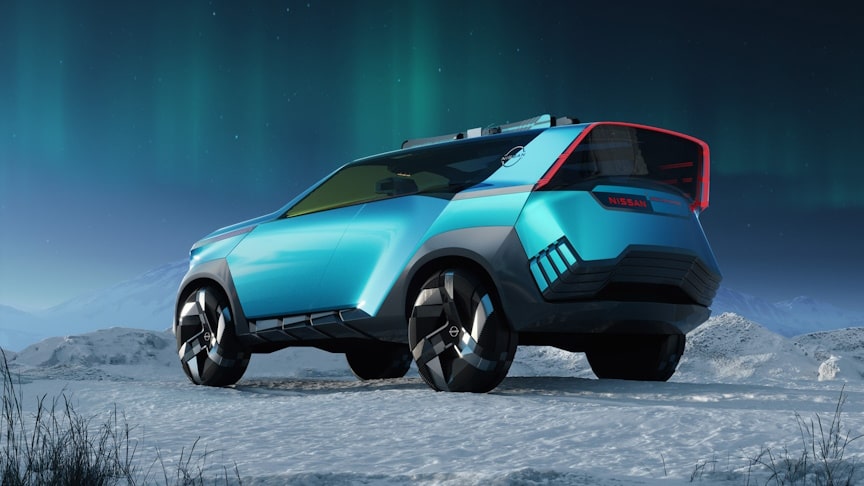 source.image: DPCcars
While the Japanese automaker hasn't revealed the exact capacity of the high-voltage battery, it does mention that the V2X feature allows the car to supply power to various devices, from a simple kettle for a cup of tea to a home (through vehicle-to-home, or V2H), and even back to the grid, provided the battery has sufficient charge.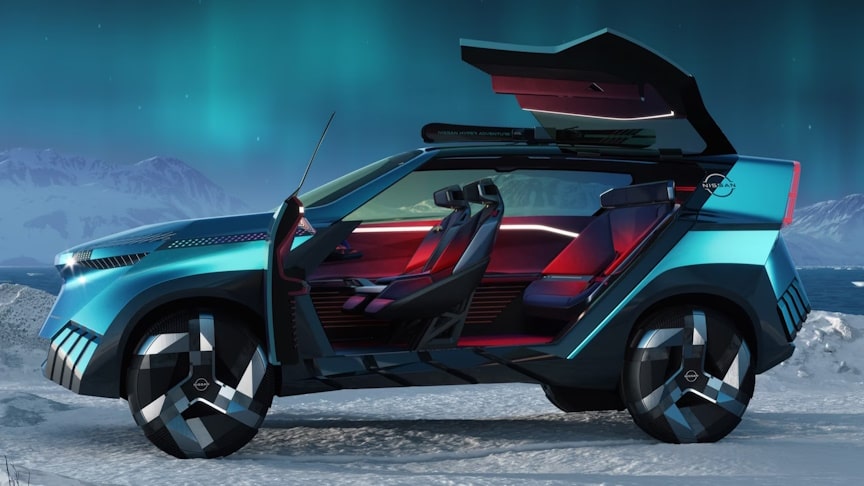 source.image: DPCcars
In terms of design, the Hyper Adventure boasts "dynamic body panels that express activity" and a front spoiler designed to enhance aerodynamic performance by redirecting airflow. All four tires and both front and rear bumpers are equipped with crampons, making it easier to drive through snowy terrain.
Advertisement
At the rear, there are automatically extendable and retractable steps that can be quite handy when putting on heavy snow boots. The rear bench seat can also swivel 180 degrees, providing a comfortable seating position when gearing up for an outdoor adventure.
Inside, the instrument panel is seamlessly connected to the base of the windshield, serving as a wide-field-of-view screen. The seats are made from a combination of cloth and straps. Nissan mentions that there's ample space inside for outdoor gear such as tents, skis, or even a kayak, though specific dimensions aren't provided.The car features Nissan's e-4ORCE electric all-wheel drive system, theoretically enabling it to reach remote destinations without getting stuck.