Norton Camshaft Junior, a name that has presented well in terms of design and performance. At that time, the flagship were the CS1 and CJ in the first OHC engine design. The CS was sold more often but is hardly seen today. The production numbers of the CJ were much lower than the CS which makes it an attractive collector's item today. Most of the produced CJ were delivered in the street version. Only a few were produced in "racing trim" like this machine offered here.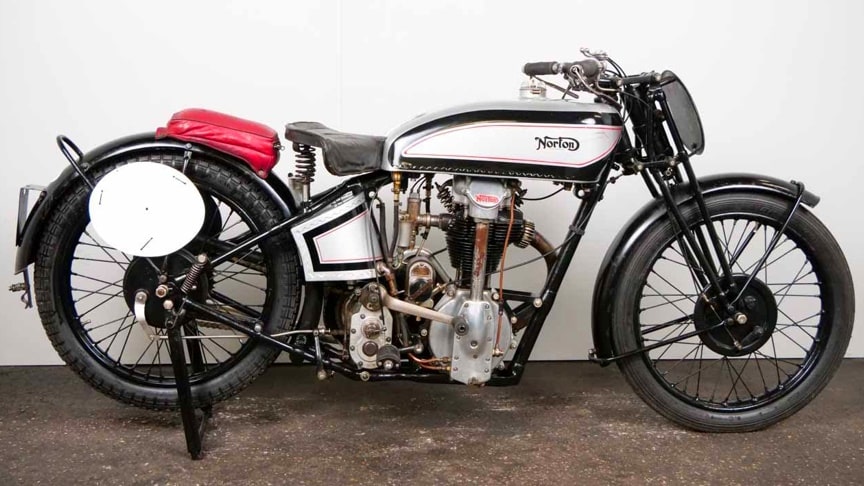 source/image(PrtSc): classic-motorcycle.com
Here are the informations from the Norton factory documents:The engine number and frame number match the records. It was equipped with an Amal carburetor, 26 x 3 tires and closed Druid suspension forks. The LS transmission number was 108475. It had a 500cc gas tank, narrow fenders, twist grip and an oil tank with filler neck on the left.
The machine came with high compression replacement pistons. Delivered to Piet van Wijngaarden, Netherlands, on 5/14/1929, records also state that the bike was for Mr. Davids and is "specially made by W. Moore".
Advertisement
The CJ was ordered by Piet van Wijngaarden in racing trim; whether it was for his customer, Mr. Davids, or for Piet van Wijngaarden is not known. Piet van Wijngaarden was a Norton racer from the Netherlands.This machine in "racing trim" has been restored approx. 5 years ago. Some records, technical data and old pictures are available. The machine is ready to ride.