Ocean Infinity has launched a new marine technology and data company, Armada, which will launch in 2020 with a fleet of 15 unmanned surface robots.Armada, with a focus on combining technology and sustainability, will initially add fifteen bespoke designed marine robots to Ocean Infinity's current fleet of autonomous underwater vehicles.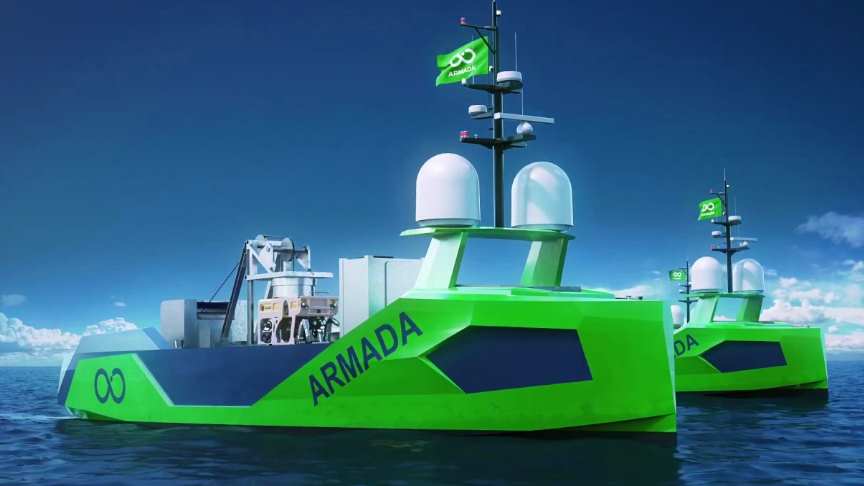 source/image: Ocean Infinity
Armada's fleet requires neither people on board nor a host vessel nearby. Instead they will be controlled and operated by experienced mariners via satellite communications from state of the art onshore facilities in both Austin (Texas) and Southampton (England).
The ships' speed can go up to 12 knots, the 21m ones have a range of 3,700 nautical miles, and the 37m ones can reach 5,000 nautical miles. They'll be powered by diesel electricWith zero people required at sea Armada operations are set to be the safest the industry has seen.
Advertisement
The fleet approach produces up to 90% less CO2 than other conventional survey vessels, also making it the most environmentally sustainable company in the industry.The boats will not only be mapping the seafloor, but they'll "also inspect pipelines, survey bed conditions for telecoms cables and off-shore wind farms.