Joel and Keegan have set up to drive a solar powered Electric van from Alaska to Argentina to promote renewable energy. This Electric van is powered fully by the array of solar panels that it has on it's roof, with a custom build mechanism the solar panels are able to slide out, and tilt to get the most sun exposure possible.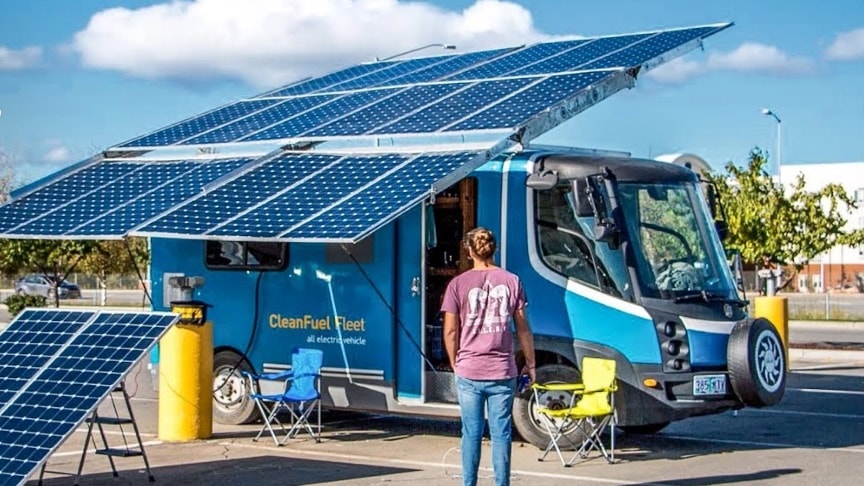 A system comprised of 24, 330W 'sunpower' cell flexible solar panels.They are all framed with aluminium and we're able to slide 2/3rds of the panels under the main roof panels to drive.When they're deployed, we use a tracking system through a series of winches to tilt the array at a 45° angle to track the sun.//read more: routedelsol
With a two battery banks equaling 120 KWH's of energy they are able to power the vans motor, plus do things in van life that most other vans are not capable of, including using a two burner induction stove, and having an on demand hot water system.
Advertisement
At 50amps the vehicle takes 8-10 hours to charge – the standard for a lot of EVs."Our secondary battery pack is fed by two charge controllers connected to the solar array on the roof. The energy is then transferred through an inverter from one pack to another, essentially charging ourselves."//read more: routedelsol