Many robots paint.This one does it by itself.The world's first fully autonomous painting robot working in a construction site.AI driven. No manual programing. No prior information of the indoor structure required.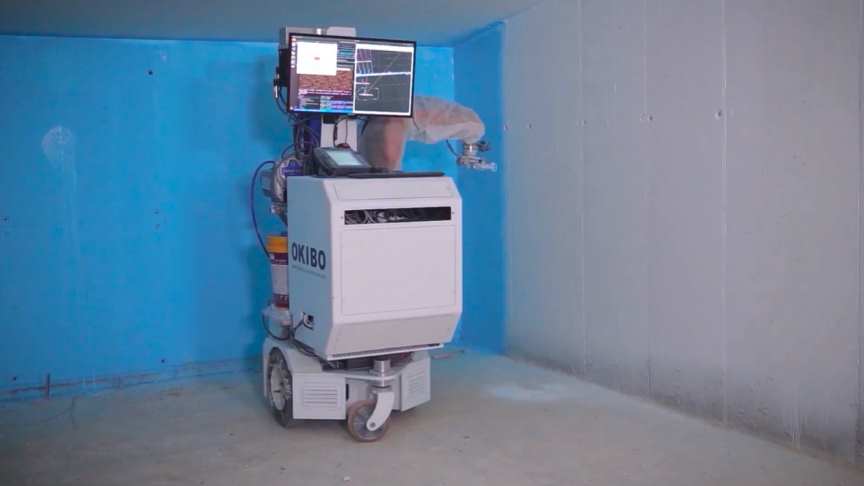 9 DOF. Automatic path planning. Can paint any room autonomously.Okibo – taking the fiction out of Sci-Fi. Using a novel 3D scanning method, OKIBO robot is capable of 3D mapping its environment, enabling progress monitoring, BIM comparison and reliable understanding of the plastering requirements.
Equipped with a suite of advanced sensors and AI algorithms, our robot requires minimal human intervention. With a natural user interface, it is easy to set user instructions and letting the robot do its job, freeing your staff for other tasks.
Advertisement
Utilizing the maturity and robustness of the industrial robotic arms, OKIBO robot performs top quality plastering jobs in a fraction of the time spent in conventional plastering methods.