This week's story is really out of the ordinary! We visit an english backyard where an old grain silo, purchased online for only £1 has been transformed into a the most incredible tiny home.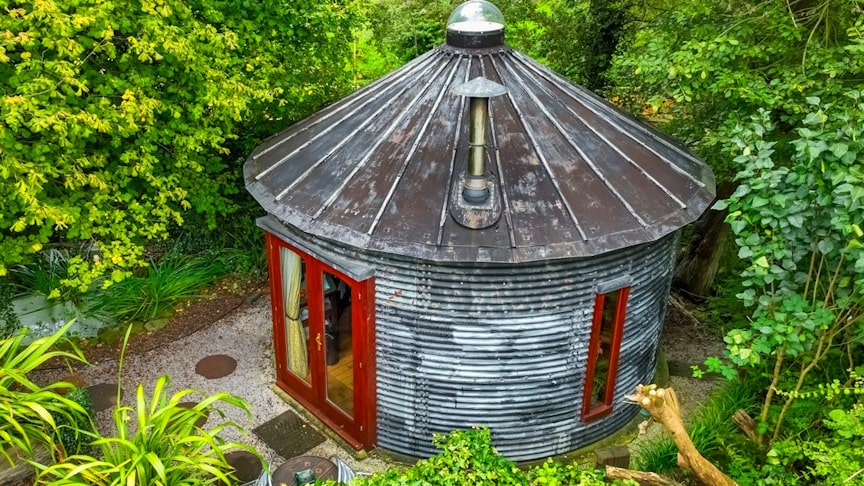 source.image: Living Big In A Tiny House
Each and every inch of this home has been lovingly crafted. Bob and Carol Ann have poured their art and creativity into this home and the result is like nothing we have seen before.
The silo home is completely functional and yet filled with jaw dropping design features. Stepping into this silo home is almost like walking into an industrial castle, with metal, timber and concrete all working beautifully together to create a truly elemental feeling abode.
Advertisement
Going inside to the nicely finished interior with a tiny kitchen and living area.The bedroom is located on the second floor. It has a motorized skylight that floods the room with natural rays when opened.The woods walls conceal cabinetry, which provides this tiny abode with tons of vertical storage.