"Managed to catchup with Ollie on Dartmoor to do a little edit of his GT3076R boosted Mini. Regularly tracked and currently running 304whp for drivability as the front is so light."/ speedingtube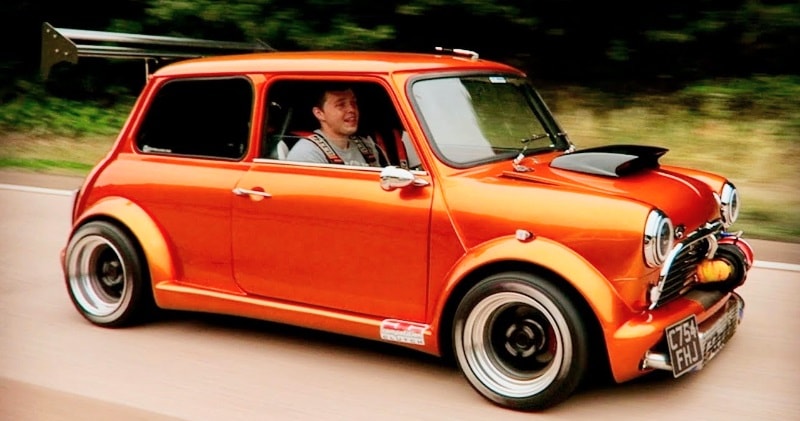 source/image: speedingtube
Over the winter Ollie will be converting the Mini to AWD using a CRV gearbox so he can run full power! This is the first time I've attempted a feature style video, really enjoyed it. Massive thanks to Ollie, thanks for watching, Tom.
The Mini Cooper you see here is a bit of a custom.I think this mini creates massive crowds of viewers at any show. She produces a lovely sounding powerful tone from her exhaust.
Advertisement
For some time now, classic Mini owners have been dropping Honda engines under the tiny hoods of their classics. With up to 304whp, pulling a car that tips the scales at barely 1,200 pounds, the upgraded Mini is "a real monster.