The Cellular Conveyor, abbreviated Celluveyor, is a highly flexible modular conveying and positioning system that is based on the approach of cellular conveying technology.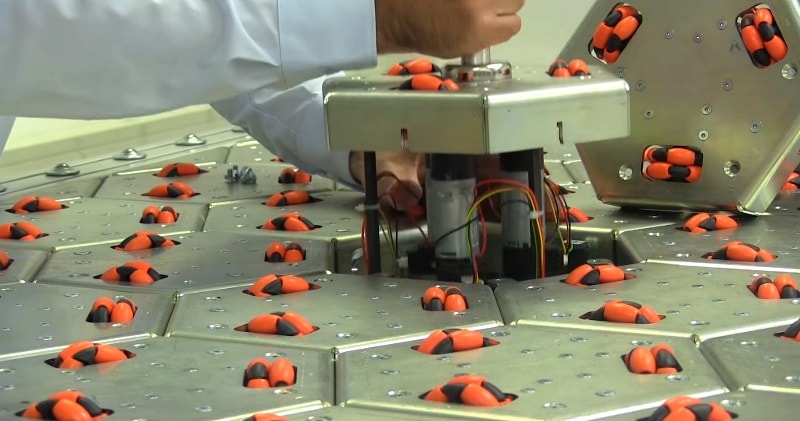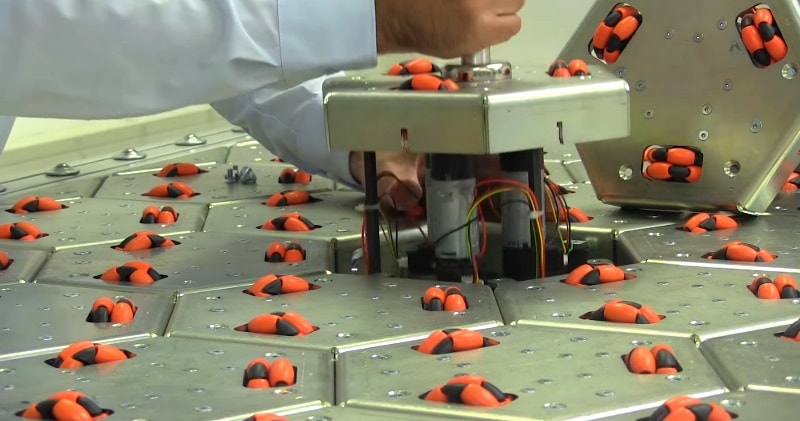 source/image: cellumation
Small hexagonal modules contain specially arranged omnidirectional wheels, which are individually and selectively controlled.Operators set a product's course by using special software installed on a tablet. The conveyor belt is most suited for smart warehouses and assembly lines.
This enables the logistics operator to move and to position several objects simultaneously and independently on any track. The Celluveyor covers complex material handling tasks in a minimum of space.
Advertisement
Due to its high flexibility, the Celluveyor fits for all conceivable tasks of conveying technology. The modular structure, the high adaptability and the low space requirements address key demands for future intralogistics systems and make the Celluveyor to an innovation leap in material handling.