Onomotion has come up with a scalable way to do micromobility powered urban logistics, cargo e-bikes with built in cover from the elements and attachable containers. Today, Onomotion has a couple hundred vehicles on the road in Germany with logistics partners like UPS, DPD and Hermes. Over the next few years, the company wants to expand to several thousands of vehicles across Europe and North America.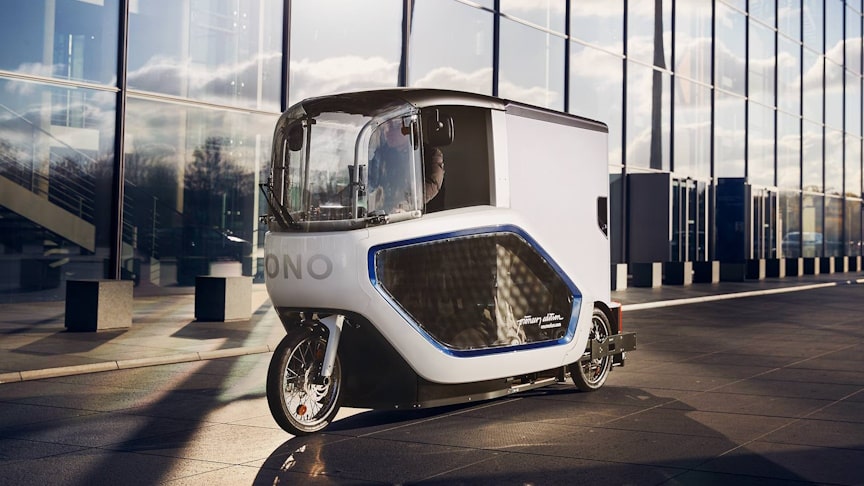 source.image: Global Update
The ONO can replace sprinters, cargo vans and transporters on the "last mile" of delivery, trailblazing emission-free transportation of goods within cities. With significantly more space and weather protection than conventional cargo bikes, the ONO fits the needs of fleet managers and drivers alike.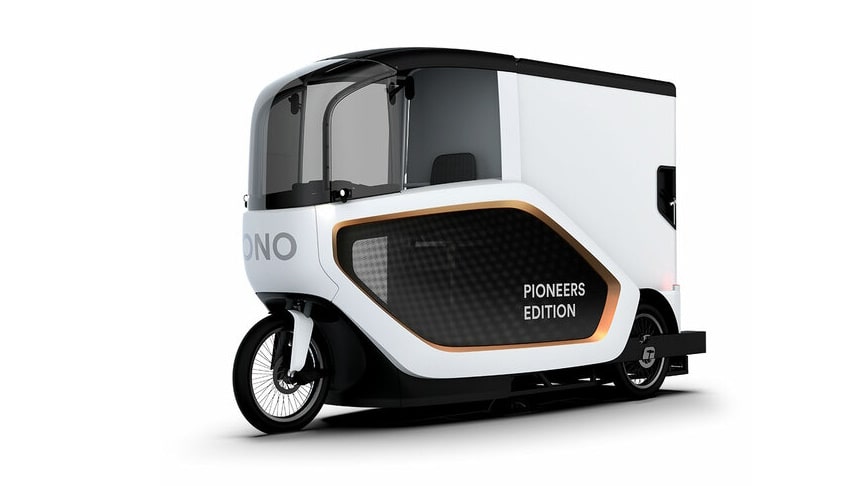 source.image: Global Update
The driver cabin's unique design provides reliable protection against rain and wind, 365 days a year.With a volume capacity of over 2 m³, the container-module really gets things done. And because preparation is everything: the containers can be exchanged flexibly and safely via the integrated ramp.
Advertisement
The 1,4 kWh battery can be replaced within seconds and allows a range of up to 30 km. An optional holder is available for a second battery for a range of up to 60 km without stopping at a battery exchange station.
Power comes from two-wheel hub motors that deliver 113 Nm of torque and are electronically limited to current EU standards: 25 kph motor assistance while pedaling, and a torque button for start-up assistance without pedaling up to a speed of 6 kph.. Dimensionally, it is 2.8 meters in length and 1.25 meters wide, with a weight of 130 kg.Combining the flexibility of bike and cargo capacity of a van.