That was close! Passenger jet skids off runway at Turkish airport and almost goes into the SEA.Flight PC8622 came within metres of plunging into the Black Sea as it skidded on ice at Trabzon Airport.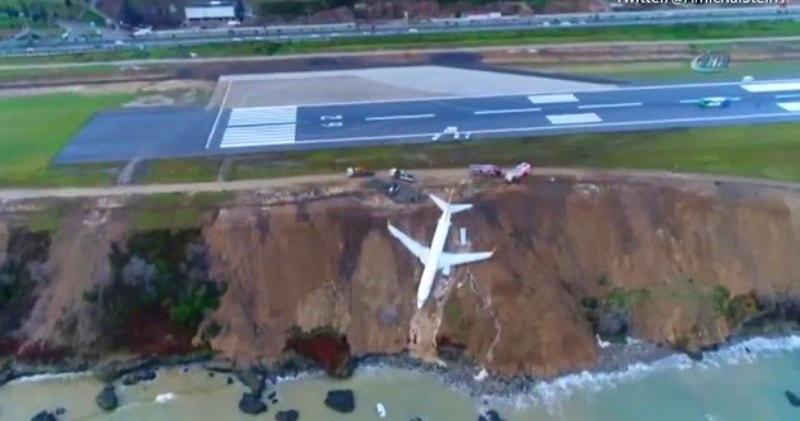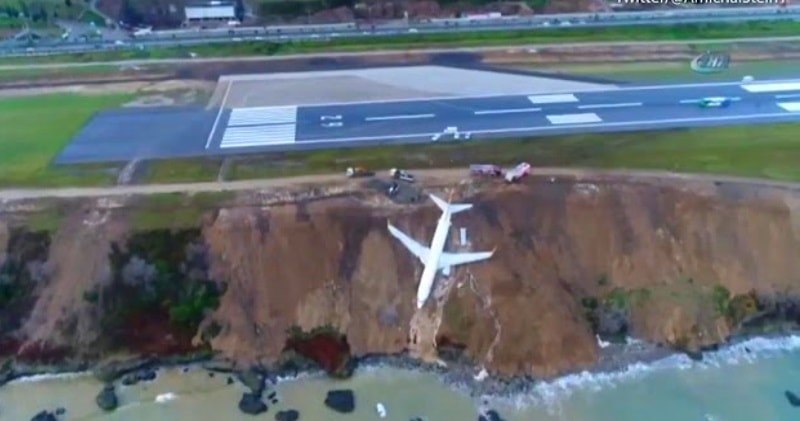 imaget/text credit: DON !KDON !K
The Boeing 737-800 was flying from the Turkish capital of Anakara and was carrying 162 people.Shocking footage from inside the plane shows women and children screaming in fear as they are evacuated.
The matter of lifting the plane off of the embankment was still unfolding at the time we got our last information about the situation, but all passengers had been safely removed from the plane and flight service in and out of the airport – which was temporarily halted – had resumed.
Advertisement
You can see one of the engines was ripped from the plane's wing, meaning there's a high probability that the plane will be scrapped, so there should be no real benefit to delicately trying to extract it from is precarious resting place.