Angy mama gator defends babies at La Chua Trail at Paynes Prairie in Gainesville FLorida.The gators normally layout in the sun and are very calm. This guy got off of the trail and decided to try and get a closer look a mama gator and the babies. Everyone heard in the video are in a safe location on a boardwalk above the gator.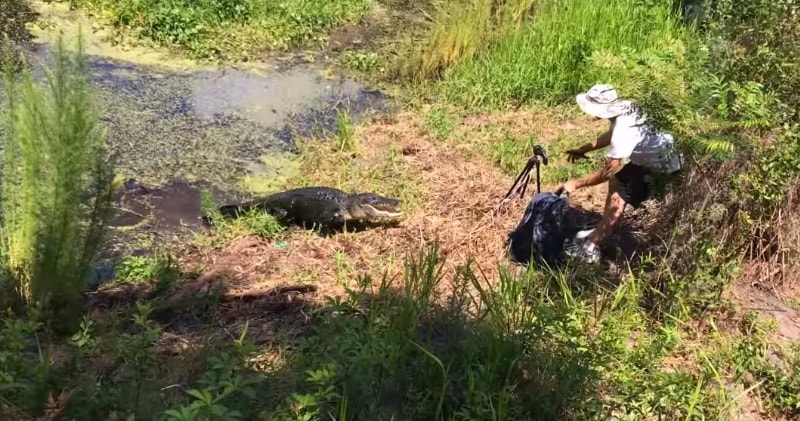 If you get too close to an apex predator things are going to get serious in a hurry, and that's exactly what happened for Ben Boukari Jr. at Paynes Prairie in Gainesville, Florida. He got too close and the gator charged him, causing him to freak out and take shelter.
Ben shared a video of the incident on his Facebook page back on June 17th. If the YouTube video below isn't loading for you then you can access it directly on Facebook here. Ben thought the incident was over when the alligator retreated into the pond (1:24), but he was wrong.
Advertisement
Boukari says he saw at least two baby gators nearby, so the mother gator must have been defending her brood. Getting too close to a mother gator is never a good idea.Eventually, the gator returned to the water. But not before lunging at the man several more times, and possibly breaking some of his equipment.Luckily, the man is okay and no one was hurt.