We were super lucky to spot this male lion grabbing lunch at the edge of this Game Reserve right up against the boundry fence. This was a very thin and flimsy fence and not very high. We were very lucky this lion stopped mere inches from our feet and the fence.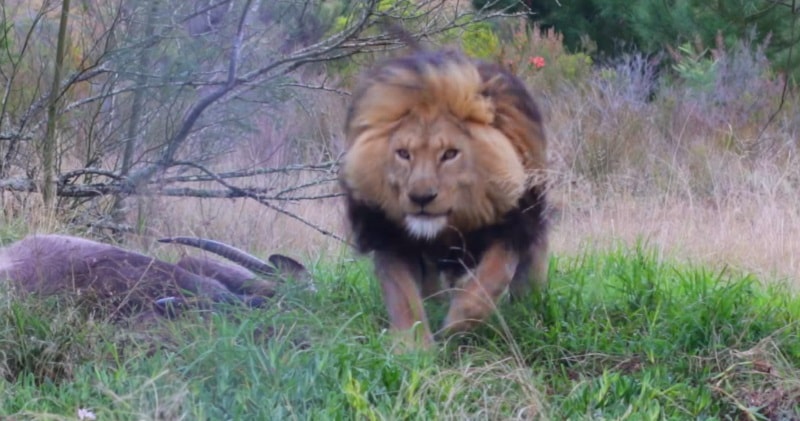 image/text credit: Dawid Botha
In order to capture the animal in its natural habitat and element, the courageous photographer stepped out of his vehicle and sat on the ground a stone's throw from the lion.
But some noise from the camera lens or shutter attracted the lion's attention and, just at that moment, he charged.I have no doubt that it could have grabbed us through the fence.
Advertisement
Once safely inside his vehicle, Photographer started to laugh about what had happened. But after some retrospection he came to realize just how close he came to death — and vowed to never do anything quite as reckless again.