Advertisement
A global supertanker discharges 72.6 tons of water to help fight Chilean forest fires. A number of bystansters were directly underneath the plane as it released its payload and completely doused them in water. Thankfully no one was injured, just a little wet.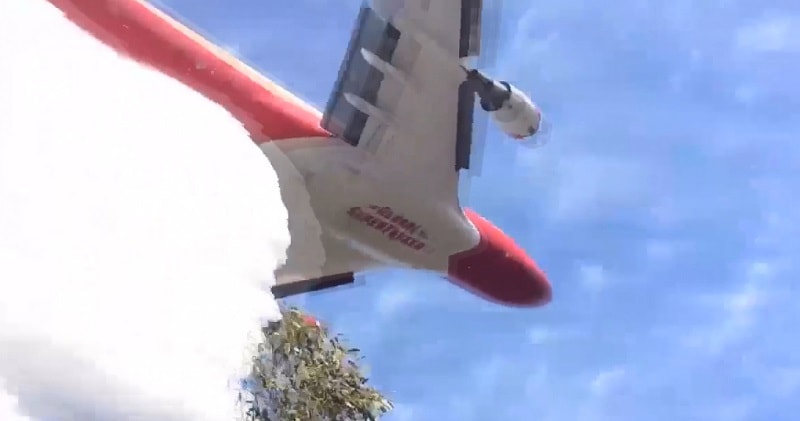 image/text redit: GlobalLeaks
It might seem that, when a fire breaks out, all you have to do is dump some water on it and all will be okay, however, to the contrary, things tend to be a little bit more complicated than that, especially when the fire begins to spread like this one does.In some situations, these fires have been heard of burning for up to a year and sometimes more.
This is when some of the big guns are required to extinguish the blaze.This time, we join in with a situation where a couple of people just so happened to get caught in the crossfire when one of those so-called big guns were broken out the try to help fight Chilean forest fires as they continued to spread.
Advertisement
In fact, the help was coming from the air as a global supertanker went up in the sky with 72.6 tons of water to disperse over the blaze with the aim of suppressing the blaze to an end, however, as the plane dropped its load, there would end up being people standing underneath that would feel the collision.