Playing a Trriple Neck Bass Guitar… 6 strings in total, but on three necks… One neck is fretless.. This is one of the craziest instruments ever!Any more challenges?A multi-neck guitar is a guitar that has multiple fingerboard necks. They exist in both electric and acoustic versions.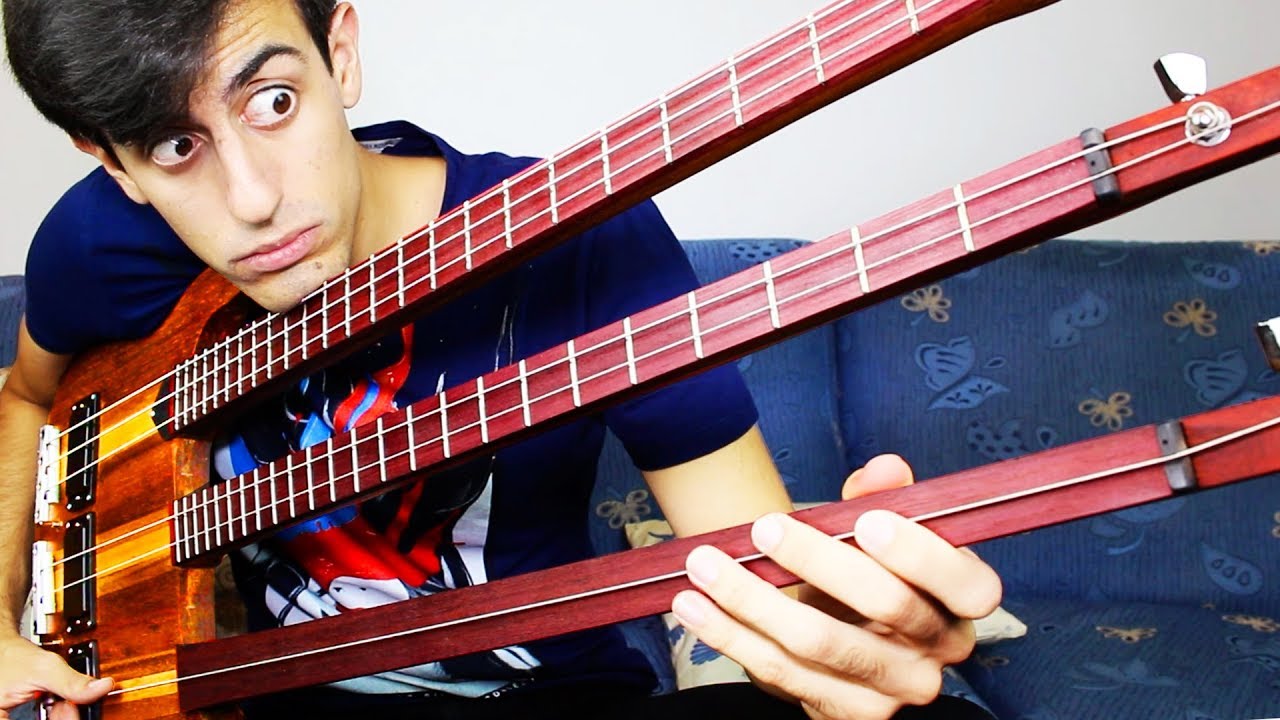 image/text credit: Davie504 
Although multi-neck guitars are quite common today, they are not a modern invention. Examples of multi-neck guitars and lutes go back at least to the Renaissance.This multi-neck guitar is trriple neck 6-String bass guitar, with 3 strings on the upper neck, while the second neck has 2 string and the lower neck has 1 string.
The talented bassist who is constantly performing in new and creative ways, successfully answered an online challenge to play a continuous solo on an triple neck bass.This bass was quite unusual as the first neck was fretless, the second had only two strings and the third only three strings.
Advertisement
In typical fashion, however, Davie easily conquered the challenge without breaking a sweat.Most guitarists have enough struggle with one neck. However, there are times when you might have to play guitar and bass in the same song.