Advertisement
French free diver Guillaume Néry swims to the floor of the deepest pool in the world, The Deep Joy Y-40 of the Hotel Terme Millepini in Padua, Italy, and he does it without any breathing apparatus.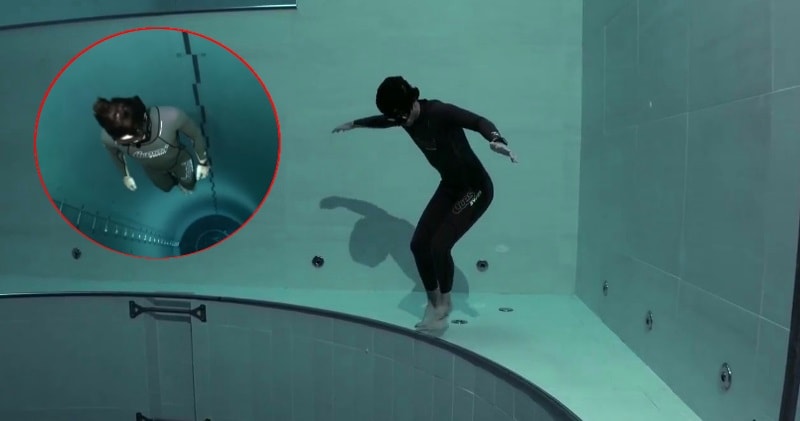 source/image: Forex_Shark
The impressive video followers the daredevil as he travels right down to the very bottom of the pool.The water is heated, meaning Néry did not have to worry about his body producing extra heat to match colder waters.
The pool, which opened in June 2014, is 130ft deep – the height of a 14-storey building,it's hard to imagine what this feels like in terms of the pressure it must put on Néry.
Advertisement
The heated pool was designed for diving training – when keen swimmers learn to use breathing equipment.However, Guillaume doesn't need breathing equipment.