At any given time, there are thought to be over 360,000 tons of loose fishing gear floating through our oceans. These disregarded pieces of debris are a danger to our aquatic ecosystems, trapping fish, turtles, birds and even whales.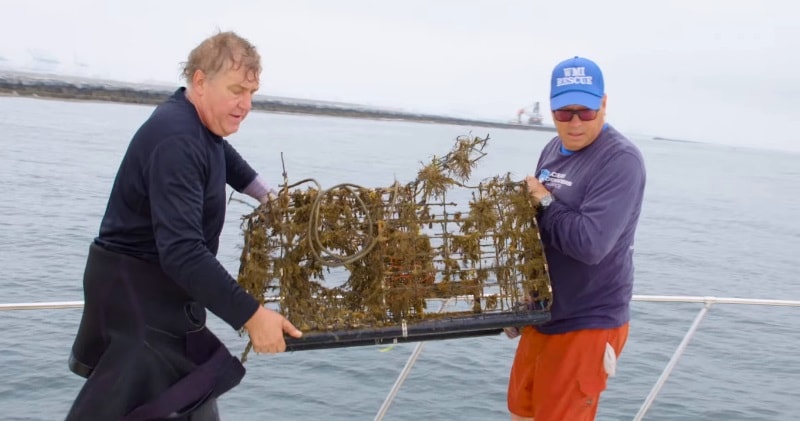 image/text credit: Great Big Story
Kurt Lieber assembled the Ocean Defender Alliance, a group of volunteer divers cleaning California's coasts of ghost nets and traps.People normally think fishermen pull stuff out of the ocean, but they often put stuff in too — in the form of lost fishing equipment, like nets, lines and traps.
Whenever Kurt Lieber takes his 40-foot boat Clearwater out onto the ocean, he always hopes for a big catch.But when you're angling for derelict fishing gear, a big catch is a mixed blessing. On the one hand, it means he and the divers of the Ocean Defenders Alliance have cleaned the ocean floor of lost equipment that is harming the marine ecosystem.
Advertisement
On the other hand, it points out how much of that junk exists.Lieber said it's unusual not to find any gear when he and his crew head out onto the Pacific most weekends."It's rare. We're batting probably 90 percent," he said