WindWings, Cargill and BAR Technologies' ground-breaking innovation, sets sail on open waters, testing new technology that will bring cutting edge wind propulsion to commercial shipping for the first time.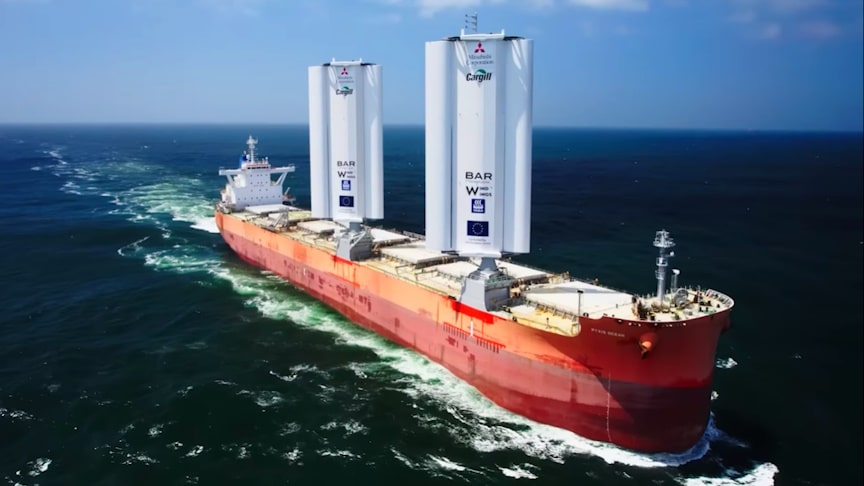 source.image: Cargill
Mitsubishi Corporation's Pyxis Ocean, chartered by Cargill, is the first vessel to be retrofitted with two WindWings, which are large wing sails measuring up to 37,5 meters in height that can be fitted to the deck of cargo ships to harness the power of wind.
Produced by industrialization partner Yara Marine Technologies, they are expected to generate average fuel savings of up to 30 percent on new build vessels, which could be even higher if used in combination with alternative fuels.
Advertisement
The installation of the wings took place at the COSCO shipyard in China and the Pyxis Ocean is now on the water, conducting her maiden voyage.The wind-powered cargo ship has two WindWings, made of the same stuff as giant wind turbines, and each one can save as much as 1.5 tonnes of fuel every day.