Fitted at the ends of the vehicle frames, one at each corner, the buffers are projecting, shock-absorbing pads which, when vehicles are coupled, are brought into contact with those on the next vehicle.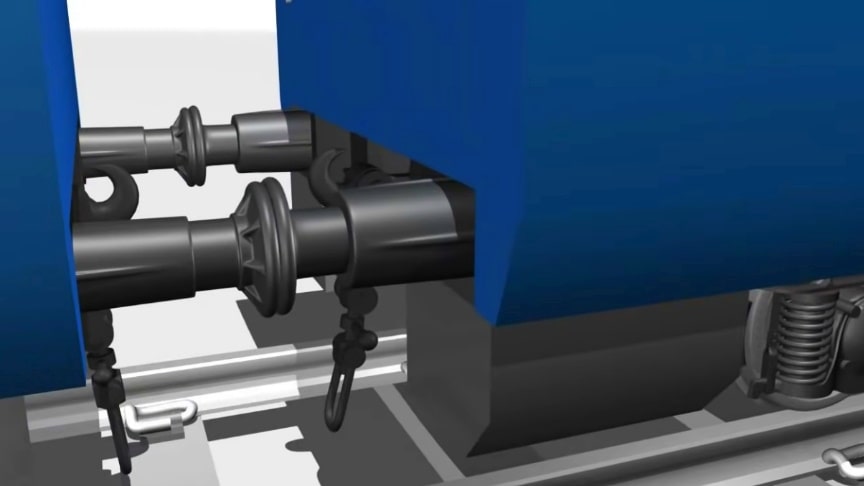 source/image(PrtSc): Let's Grow Up
A buffer is a part of the buffers-and-chain coupling system used on the railway systems of many countries, among them most of those in Europe, for attaching railway vehicles to one another.
The draw chain used between each pair of vehicles includes a screw which is tightened after coupling to shorten the chain and keep the buffers pressed together. Such is known as a 'screw coupling'. Historically, coupling chains were no more than that, a short length of heavy chain (typically three links long) with no adjustment.
Advertisement
These would result in a 'loose-coupled train' in which the buffers of adjacent vehicles would only touch when the coupling chain was fully slack, such as when being pushed or going down hill.Although the buffers in the very earliest days of railways were rigid (dumb buffers), they soon came to be spring-loaded, while those fitted to modern locomotives and rolling stock incorporate oleo-pneumatic shock absorbers./wikipedia