Few kids can leave a tetherball alone while hanging out at the playground. Apparently, this ram feels the same way. One guy wanted to see how animals would react to a tetherball in the forest only to discover the Angry Ram loved it!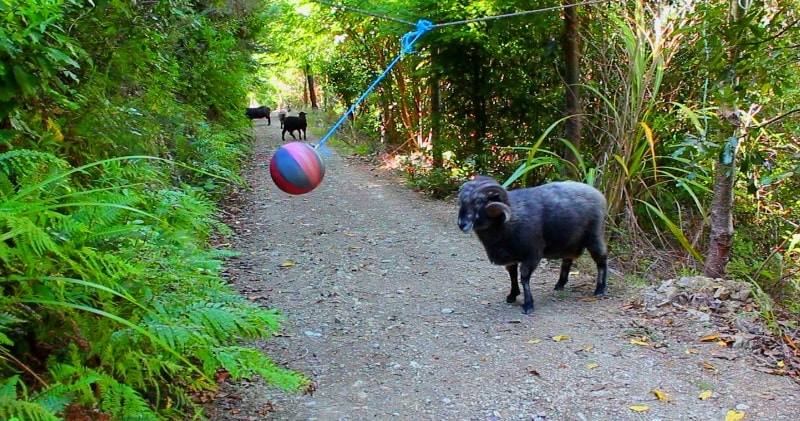 image/credit: Angry Ram
Some of you may remember this classic experiment when the researchers left a mirror in the middle of the jungle. I can imagine why animals found a mirror so captivating, but tetherball, it's just a ball on a string, surely it wouldn't get as much attention.
Rambro, famous on YouTube as the 'Angry Ram' from New Zealand, comically charges up to hit the ball again, and again, and again.But hysterically the basketball just will not budge as it is tied tightly to a string fastened to trees either side of the pathway.
Advertisement
Well one ram not only thought it was entertaining, it looks he even picked a fight with it. Hanging there in the middle of the path, the ball obviously wanted trouble from the start. Honestly, I don't think this is a fight this ram can win but it's fun watching him try nevertheless.