Here we have a large radio-controlled model of a Kamov Ka-25K helicopter with two contrarotating sets of rotors, this model is an exceptional RC helicopter due to the sophistication of the Ka-25's rotor design, most of the helicopters have a single rotor that rotates in one direction, giving the craft a natural tendency to counterrotate, and rotate the other way.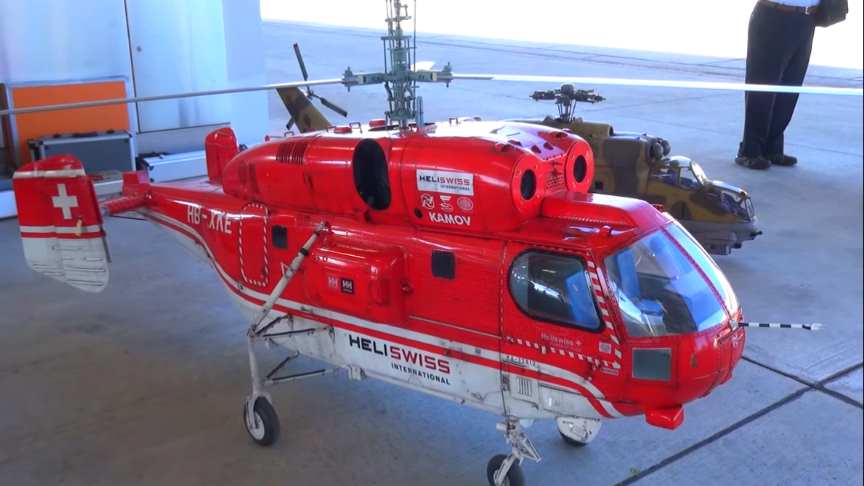 source/image(PrtSc): RCHeliJet
This giant RC Scale: 1/4.9 Ka 32 is powered by a turibne engine, it has a rotor diamater of app.2.50m with a take-off weight: app. 24 Kg, the length of the helicopter is 2.3m and the height is 1.2m.
This rc helicopter is powered by Pahl Taurus 12kw turbine engine. The builter and the pilot of this amazing helicopter is Luca De Donatis from Italy.
Advertisement
The finished model can then hardly be distinguished from the original.The coaxial RC helicopters remain to be one of the most amazing and fun products to hit the RC world. The Ka-32 is given the finishing touches by this lovingly handcrafted kit./RCHeliJet