This rc model was created according to original Tiger helicopter. The production of all parts is done in moulds. High-quality resin systems was used to produce high-strength, very light-weight components, which in the end produce all parts necessary for the construction of this RC Tiger helicopter.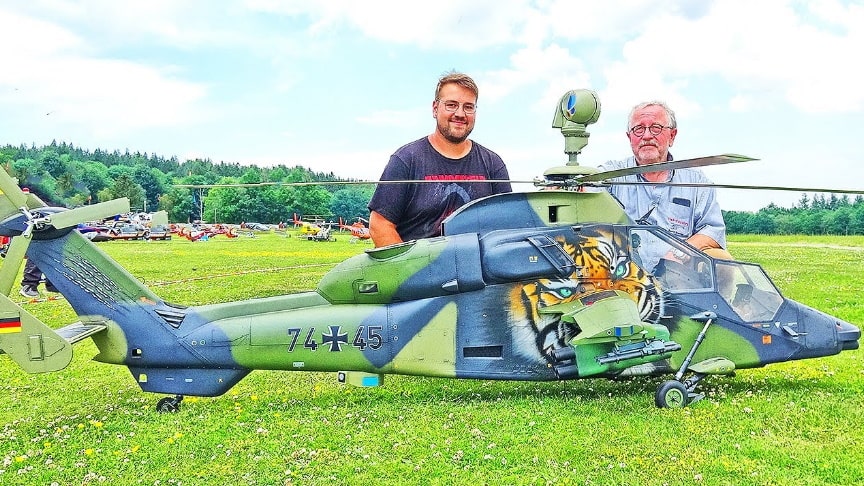 image: DIGITAL RC
This giant RC Scale Tiger helicopter powered by a Jakadofsky PRO X turibne engine, it has a rotor diamater of app.2.71m and a lenght of Length: 2,50 with a take-off weight: app.20 Kg. The finished model can then hardly be distinguished from the original.The 3-blade tail rotor is made entirely of aluminum with a bevel gear combination 1:1 with a diameter of 23.3 mm.
The cockpit in precisely the right location and the mechanics are built into the engine compartment just like in the full scale version.HF-Tiger mechanics for Jakadowsky turbines PRO X or electric drive with Q 100Robust mechanics specially designed for the Tiger and the position of the turbine.
Advertisement
The pilot of this helicotper is Steffen Richter at the Jets & Props 2022, Germany event.What's amazing is the level of details that went into building the helicopter. For example, the shrouded rotor design of the real machine has been kept.