Tim and Aimee self-converted their 2019 Ford Transit van during covid while their children were off to college. These two empty-nesters walked into this project without prior building experience and worked together to create their tiny home.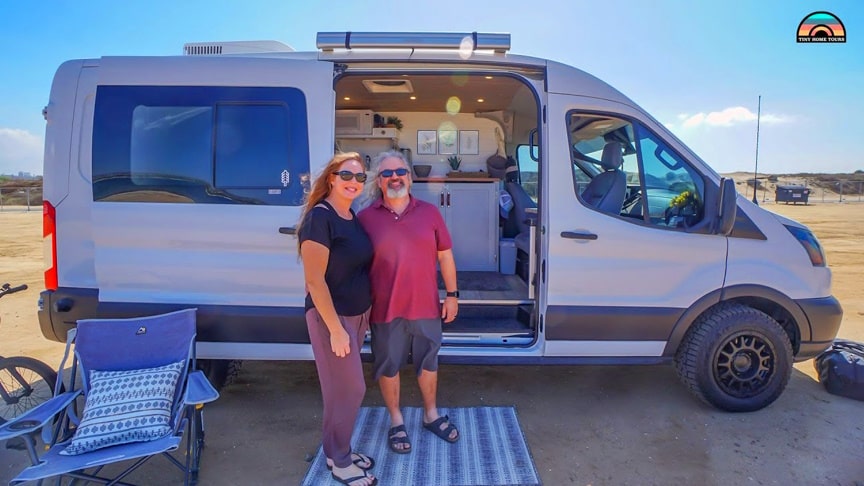 source/image: Tiny Home Tours
The primary source of cooking is a basic microwave, and they love it! The mini fridge was chosen specifically for the freezer that holds 6 pints of Ben and Jerry's ice cream.
There's a large sink, a faucet with a filtration system, and open cabinet doors exposing an inner organization system.
Advertisement
The passenger seat swivels, allowing for easier socializing, and the Lagoon table can be used for a workspace and an outdoor table. A comfortable bed was a priority, and it fits perfectly in the back with phone charging outlets and reading lights.