Retract-A-Trike system for 1500 and 1800 Goldwings. Stay on two wheels, and don't worry about falling over. A flip of a switch raises and lowers the stabilizing wheels. These are not training wheels but are for experienced riders who do not want to give up the two wheeled ride.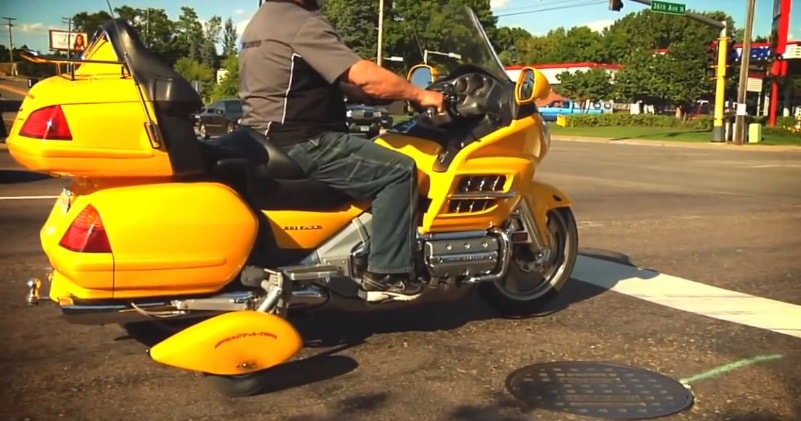 source/image(PrtSc): trikealternatives
There is a learning curve, and those that learn the system are rewarded with many more years of two wheeled enjoyment.Activation of the system is not possible above approximately 18 mph to avoid accidental trike mode. Most riders don't want to take a trike fast into the corners!read more: crossroadstrikes
The system adds about 85 lbs to your bike and is 55" wide for the 1500 and 50" on the 1800. The wheels are 3.50/4.10 and are readily available at just about any trailer parts store.
Advertisement
When the stabilization wheels are down your bike will handle like a trike – you have to steer or move the handlebars in the direction you want to go.This is referred to as "Trike Mode". When the wheels are up your bike will handle the way you are used to, leaning to turn, counter steering, etc. This is referred to as "Bike Mode".