Revolve has been invented and designed with the aim to be the first modular wheel. Which in turn will open new frontiers for the present and future of foldable vehicles.The Revolve is a full-size 26-inch spoked wheel that can be folded to a third its diameter and 60 percent less space, and back again in an instant.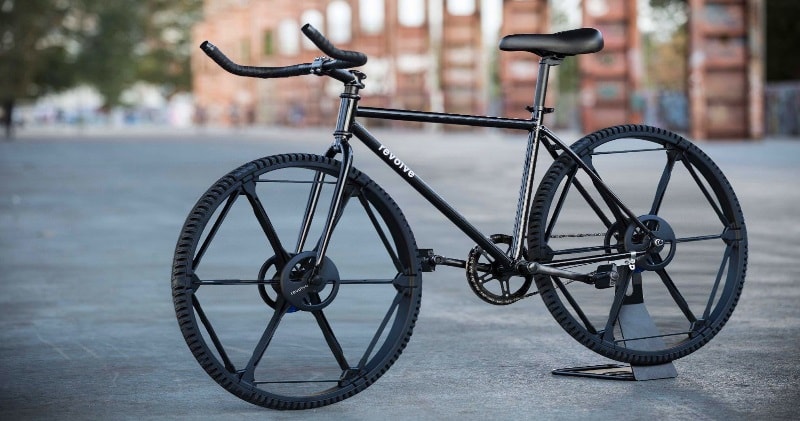 source/image: revolve-wheel
And its commercial availability will offer new design possibilities for folding bicycles, folding wheelchairs and many other vehicles that need to be transported in compact form.Its simplicity and compact design makes Revolve an iconic and unique product never seen before.Revolve reinvents the wheel to create folding airless bicycle tires.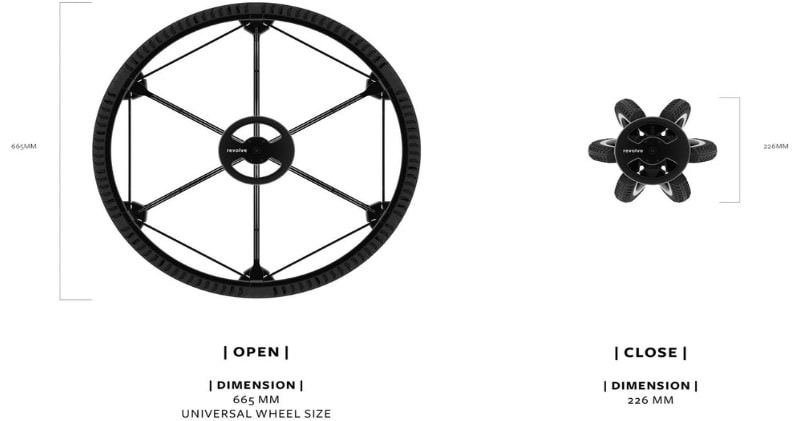 source/image: revolve-wheel
Revolve occupies up to 60% less space when folded and can be used in all conditions. When folded it allows the user to easily store it at home, in a backpack, in a trolley, in a trunk or even in the overhead baggage hold on an airplane.
Advertisement
With a simple action you can OPEN AND CLOSE the wheel making it practical and convenient for every user. Its portability is guaranteed with two handles that lock and unlock the wheel when unfolded.
REVOLVE: The wheel in a new form from Andrea Mocellin | REVOLVE | on Vimeo.
The design relies on a hexagon structure, according to the website. It uses an airless tires and an aluminium frame. The wheel can be made in three different styles to accommodate different types of rideables: folded wheel, universal when, and omni wheel.According to Mocellin, the modular wheel could finally solve a prevailing problem faced every day by commuters in busy cities.